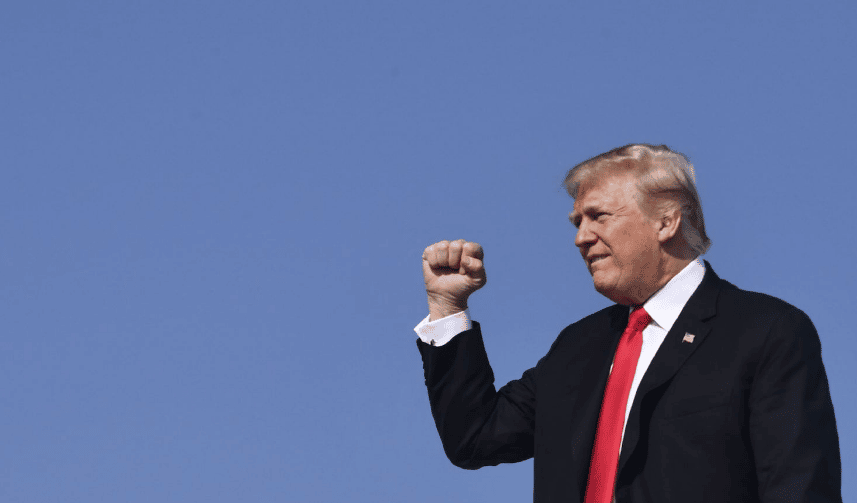 Breaking Digest previously reported that President Trump will travel to East Palestine, Ohio to tour the damage to the area and visit members of the community as they struggle to cope with the aftermath of the train derailment that led to a large release of toxic chemicals.
The main chemical mentioned in reports is vinyl chloride, which is used to make PVC. Exposure to vinyl chloride is known to cause certain cancers, according to Cancer.gov:
Vinyl chloride exposure is associated with an increased risk of a rare form of liver cancer (hepatic angiosarcoma), as well as primary liver cancer (hepatocellular carcinoma), brain and lung cancers, lymphoma, and leukemia.
The Environmental Protection Agency (EPA) identified additional potentially carcinogenic chemicals onboard the Norfolk Southern train that derailed near East Palestine, Ohio.
Fish and other aquatic life are turning up dead in local creeks and rivers that feed into the Ohio River and eventually, the Mississippi River.
Chickens and pets in the region are reportedly dying.
Breaking Digest reported earlier that vinyl chloride has contaminated the Ohio River and the waterways that run along it.
Despite the obvious risk to residents' safety, officials continue to insist that it is safe to return home… the water is safe to drink, and the air is safe to breathe.
Joe Biden has ignored the cataclysmic disaster.
Pete Buttigieg has not visited the area and blamed the disaster on President Trump.
In addition, the Biden administration refused to offer federal assistance to the area; it doesn't meet the requirements (via FOX News):
The Biden administration turned down a request for federal disaster assistance from Ohio Gov. Mike DeWine in the aftermath of the train derailment in the state earlier this month that led to a large release of toxic chemicals. 

The Federal Emergency Management Agency (FEMA) told Ohio's state government that it was not eligible for disaster assistance to help the community recover from the toxic spill, Dan Tierney, a spokesperson for DeWine, told Fox News Digital on Thursday. Tierney explained that FEMA believed the incident didn't qualify as a traditional disaster, such as a tornado or hurricane, for which it usually provides assistance. 

"The DeWine Administration has been in daily contact with FEMA to discuss the need for federal support, however FEMA continues to tell Governor DeWine that Ohio is not eligible for assistance at this time," DeWine's office said in a statement earlier in the day. "Governor DeWine will continue working with FEMA to determine what assistance can be provided."
Trump announced that he would visit the area:
Within hours of President Trump's announcement, FEMA agreed to finally start releasing emergency relief funds in the area.
Via The Hill:
The Federal Emergency Management Agency will deploy federal resources to the site of a train derailment in Ohio, Gov. Mike DeWine (R) announced Friday evening after saying earlier this week that the agency had deemed the state ineligible.

"FEMA and the State of Ohio have been in constant contact regarding emergency operations in East Palestine. U.S. EPA [Environmental Protection Agency] and Ohio EPA have been working together since day one," DeWine said Friday night in a joint state with FEMA Regional Administrator Thomas Sivak.

Tomorrow, FEMA will supplement federal efforts by deploying a Senior Response Official along with a Regional Incident Management Assistance Team to support ongoing operations, including incident coordination and ongoing assessments of potential long-term recovery needs."
The Biden administration released this statement after Trump announced his visit:
The Biden-Harris Administration has mobilized a robust, multi-agency effort to support the people of East Palestine, Ohio. As President Biden told Ohio Governor Mike DeWine and Pennsylvania Governor Josh Shapiro soon after the derailment, the Federal Government stands ready to provide any additional federal assistance the states may need.