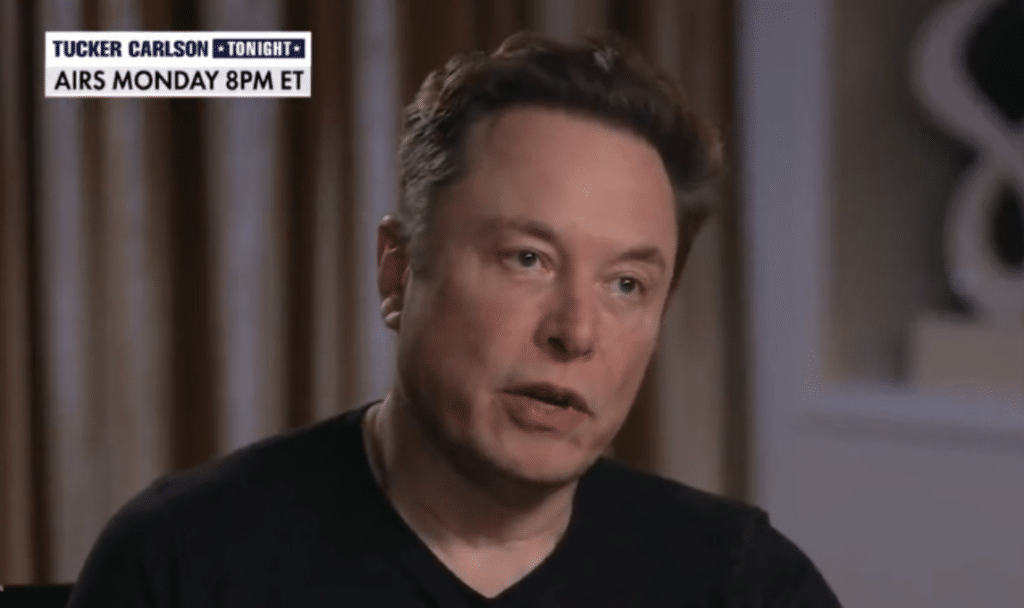 Speaking with FOX News' Tucker Carlson, Twitter CEO Elon Musk revealed that multiple different U.S. government agencies had "full access" to all of Twitter.
"The degree to which various government agencies effectively had full access to everything that was going on Twitter blew my mind. I was not aware of that." Musk said to Carlson.
"Did that include people's DMs," Carlson asked.
"Yes," Musk replied.
Watch:
Elon Musk's full interview with Tucker Carlson will air Monday at 8:00 PM EST.
During the interview, Musk also warned Carlson that artificial intelligence could lead to the destruction of civilization.
"AI is more dangerous than, say, mismanaged aircraft design or production maintenance or bad car production," he said. "In the sense that it has the potential — however small one may regard that probability, but it is non-trivial — it has the potential of civilization destruction."
Watch: