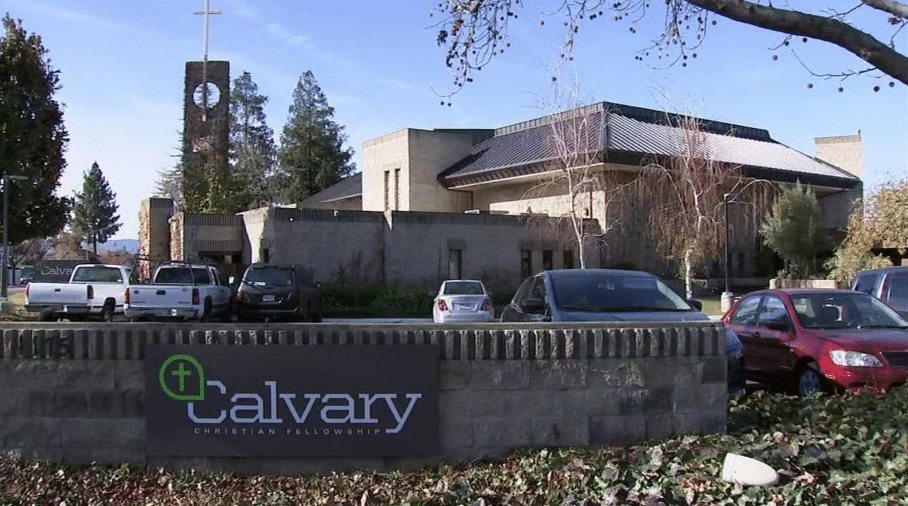 A church in San Jose, California was ordered by a Democrat-appointed judge to pay $1.2 million for holding services and not following ridiculous COVID-19 pandemic guidelines.
Between Nov. 2020 and June 2021, Calvary Chapel did not force churchgoers to wear masks, which defied safety rules mandated by Santa Clara County, in San Jose.
Superior Court Judge Evette D. Pennypacker scolded the church for their mask defiance in an April 7 ruling. "It should appear clear to all — regardless of religious affiliation — that wearing a mask while worshiping one's god and communing with other congregants is a simple, unobtrusive, giving way to protect others while still exercising your right to religious freedom," Pennypacker wrote, the Associated Press reported.
Pennypacker claimed the church not only refused to comply with mandate rules but also "urged others to do so 'who cares what the cost, including death."
The Associated Press reported:
A California church that defied safety regulations during the COVID-19 pandemic by holding large, unmasked religious services must pay $1.2 million in fines, a judge has ruled.

Calvary Chapel in San Jose was fined last week for ignoring Santa Clara County's mask-wearing rules between November 2020 and June 2021.

The church will appeal, attorney Mariah Gondeiro told the San Jose Mercury News.

Calvary was one of several large California evangelical churches that flouted state and local mask-wearing and social distancing rules designed to prevent the spread of COVID-19 during its deadliest period.

That has led to a tangled web of court rulings and challenges.

Calvary Chapel sued the county, arguing the health orders violated its religious freedom. Various courts have ruled either in favor the church or the county.

The church and its pastors were previously held in contempt of court and fined for violating limits on indoor public gatherings. But a state appellate court reversed those decisions last year, saying that the restrictions on indoor worship services were stricter than for secular activities such as going to grocery stores.
Not surprisingly, Democrats who arrogantly broke the same rules have gone unpenalized.
Gavin Newsom dined in an expensive restaurant with friends and none of them wore masks.
Nancy Pelosi got her hair done at a salon sans mask.