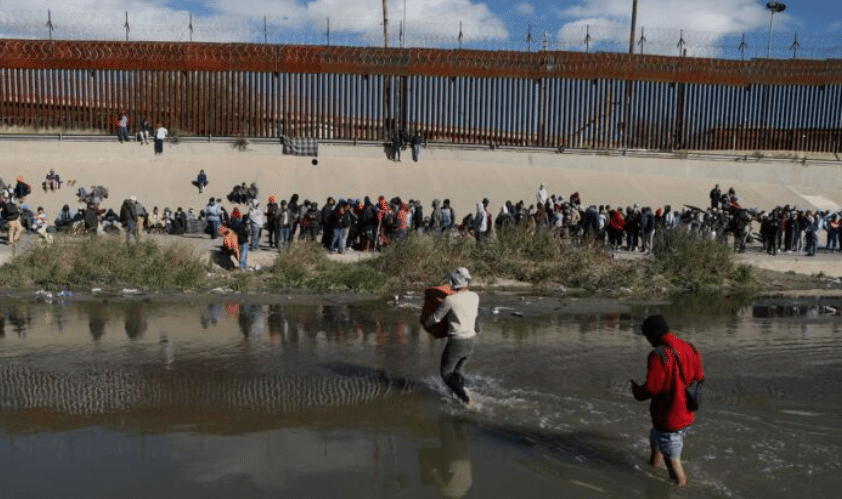 El Paso Mayor Oscar Leeser issued an emergency declaration Saturday night amid the surge in illegal aliens flooding the city's streets with an increase expected to come across the border as the Title 42 border policy is set to end on Dec. 21.
Leeser, a Democrat, said the emergency measures will allow the city to have more resources and authority to shelter those who have crossed the southern border, and that this is expected to become more necessary with the Title 42 policy's ending on Dec. 21.
Leeser said the influx of migrants has strained the city's resources and he was prompted to consider issuing the state of emergency declaration after seeing scores of illegal aliens, who have been released into the city, sleeping in downtown streets in freezing temperatures Friday night.
"That's not the way we want to treat people," the mayor said during a news conference late Saturday.
"We wanted to make sure people are treated with dignity. We want to make sure everyone is safe," he also said.
Come Dec. 21, the increase in illegal aliens would be "incredible," and daily apprehensions and street releases could reach up to 6,000 per day, Leeser told reporters, according to the El Paso Times.
The declaration is in effect for seven days, after which the city council will decide to extend the order beyond Dec. 24.