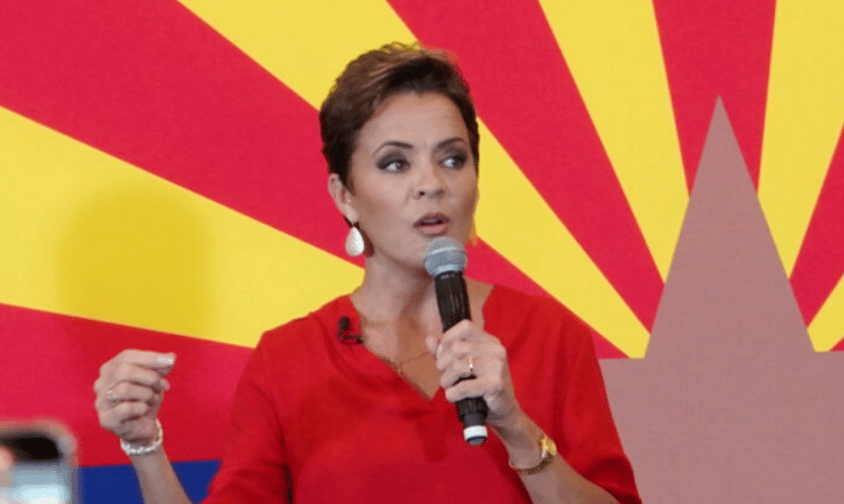 The Arizona Court of Appeals has agreed to expedite consideration of Kari Lake's lawsuit which alleges that the 2022 midterm election was flawed.
In a brief order, issued on Jan. 9, the court ordered a reset of "the matter for conference on February 1, 2023," and agreed with Lake's arguments that her challenge should be handled as a "special action petition."
The court date was reportedly scheduled for March.
According to the order, Katie Hobbs (D-AZ) and her lawyers have until January 17 to respond and argue why Lake's challenge should be rejected.
After a Maricopa County judge had rejected her case in December, Lake petitioned both the Arizona Appeals Court and Supreme Court. Earlier this month, the Supreme Court had denied her petition, saying that the lawsuit has to go through the Appeals Court first.
Lake filed her lawsuit against Hobbs, Maricopa County supervisors, Maricopa County Recorder Stephen Richer, along with other officials. The lawsuit asserts that the county's handling of the midterm election was flawed and that it had disenfranchised Election Day voters. She argued that these issues were enough to sway the election results. She had lost by around 17,000 votes.
Lake's lawyers argued that those Maricopa officials allegedly "admitted, after first denying, that illegally misconfigured ballots were injected into the election" and triggered the "tabulators to reject tens of thousands of ballots." Lawyers stated Republican voters on Election Day were disproportionately impacted.
During the trial, Lake's lawyers called on independent pollster Richard Baris who testified that he believes the technological issues on Election Day disenfranchised enough votes to have altered the outcome of the contest. He claimed that the majority of Maricopa Election Day voters tended to be Republicans and that between 25,000 and 40,000 persons who ordinarily would have voted didn't do so because of tabulator and printer issues.
A Maricopa County judge, Peter Thompson, threw out Lake's lawsuit on Dec. 24 and said she did not produce enough evidence, but he ruled that Lake should not be sanctioned and fined hundreds of thousands of dollars. Days before that, Thompson tossed out 8 of Lake's 10 election claims.