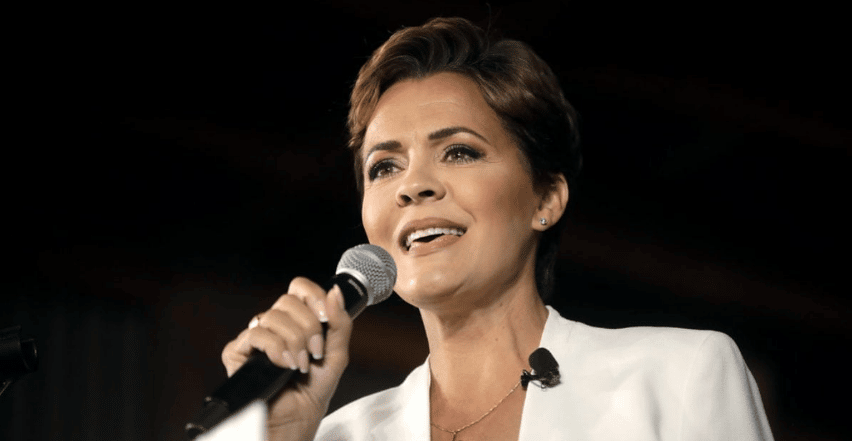 On Sunday, Kari Lake filed a petition to transfer her appeal to the Arizona Supreme Court after the Maricopa County court dismissed her election fraud lawsuit.
Lake argued that disenfranchised Republican voters in Maricopa County deserve a swift decision from the Arizona Supreme Court and a new election.
On Wednesday, the Arizona Supreme Court denied Lake's petition.
The Arizona Supreme Court's order stated:
Appellant Lake filed her Notice of Appeal in the Court of Appeals on December 27, 2022, 1 CA-CV 22 0779. She filed her Petition for Transfer on December 31, 2022. She separately filed her Petition for Special Action and Appendix in the Court of Appeals on December 30, 2022, 1 CA-SA 22-0237, and the petition indicates that it was served on the parties that same day. In her Petition for Special Action, Appellant/Petitioner alternatively asks the Court of Appeals to treat her petition as her opening brief in the appeal and expedite the appeal.

The Court notes that the Court of Appeals has entered a scheduling order directing respondents in the special action proceeding to file a response and has indicated that the matter will be conferenced, with possible oral argument, on January 24, 2023. No good cause appears to transfer the matter to this Court. Therefore, upon consideration of the Court en banc,

IT IS ORDERED denying the Petition to Transfer both the appeal and the petition for special action without prejudice to seeking expedited review of an adverse decision in either proceeding. DATED this 4th day of January, 2023.
"My court case will be going before the Appeals Court prior to the Arizona Supreme Court because it's already been scheduled for review. This decision was done without prejudice & I am confident the case will end up in their hands eventually. We're moving forward," Lake tweeted.