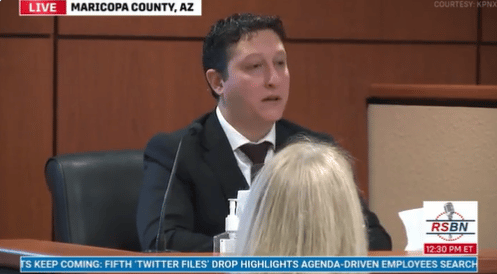 The Lake v. Hobbs lawsuit has entered its second day and some of the testimony provided has already been earth-shattering.
A star witness for the plaintiff dropped some bombs this morning in the Kari Lake election challenge case. 
Election modeling expert and director of Big Data Poll, Richard Baris, testified under oath that between 20,000 and 40,000 election day voters were suppressed due to machine problems, disproportionately affecting Republican voters.
Baris testified under oath that based on his analysis voter disenfranchisement was so widespread in Maricopa County that Kari Lake would likely have won had there not been tabulator issues causing delays on Election Day.
Baris also said he believes that something systemic was going on during the Election in Maricopa on election day.
Charlie Kirk reported on Baris's statements as well.
Baris also pointed out that the defense's reported wait time estimates on election day is inaccurate.
Watch: