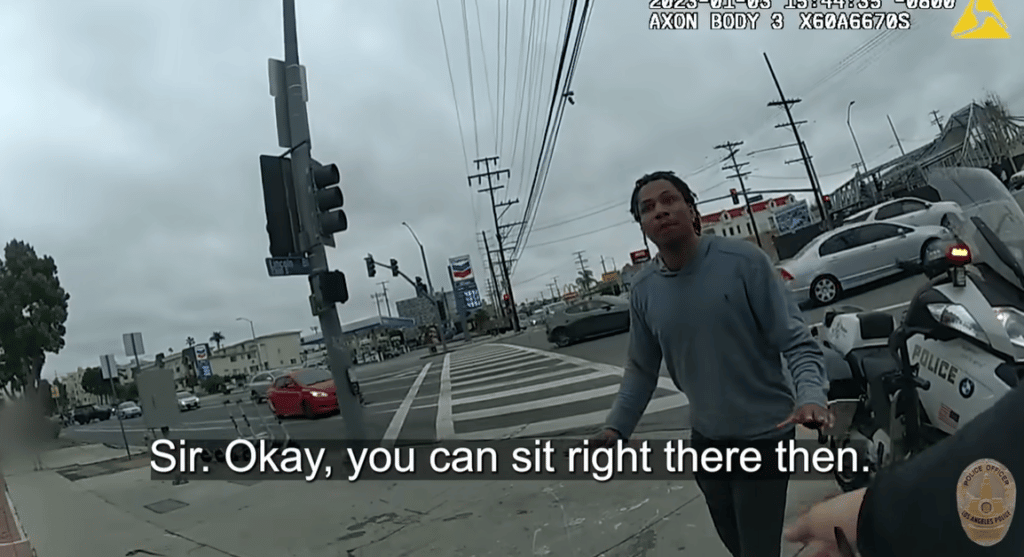 A cousin of Black Lives Matter (the Racist Hate Group) co-founder Patrisse Cullors died earlier this month following a struggle with police in Los Angeles.
Keenan Anderson, 31, died at a hospital in Santa Monica on Jan. 3 following a struggle with police.
When police arrived, they found Anderson in the road and "exhibiting erratic behavior," a police report said. Witnesses indicated that Anderson caused the accident, and a conversation between bystanders, caught on cellphone video of the incident, suggested that Anderson may have attempted to steal a car after the crash.
Watch:
The officer spoke with Anderson who was initially compliant but tried to flee the scene and ran into the middle of the street when additional units arrived, LAPD said. Anderson began to resist arrest, resulting in the use of force, according to the department. 
A struggle ensued for several minutes and officers used a TASER, bodyweight, firm grips, and joint locks, LAPD said. 
The officers eventually restrained Anderson and he was transported to a hospital in Santa Monica.
"While at the hospital, Anderson went into cardiac arrest and was pronounced deceased," the report states. He died at 8:15 p.m. that evening, about five hours after the traffic accident.
Initial toxicology reports on two separate blood samples showed that Anderson tested positive for "Cocaine Metabolite and Cannabinoids," the report said. The Los Angeles coroner's office will also conduct an independent toxicology report.
In body cam footage released by the department, Anderson can be heard yelling, "They're trying to kill me." 
"They're trying to George Floyd me," Anderson said as an officer threatened to use a stun gun, which was repeatedly deployed seconds later as Anderson was face down on the pavement and begged for help, saying, "I'm not resisting."
Watch:
Cullors released a statement following Anderson's death.
"This is my cousin Keenan Anderson," she wrote on Instagram. "He was killed by LAPD in Venice on January 3rd, 2023."
"LAPD has killed three people this year. One of them is my family member," the post continued. "Keenan deserves to be alive right now, his child deserves to be raised by his father."