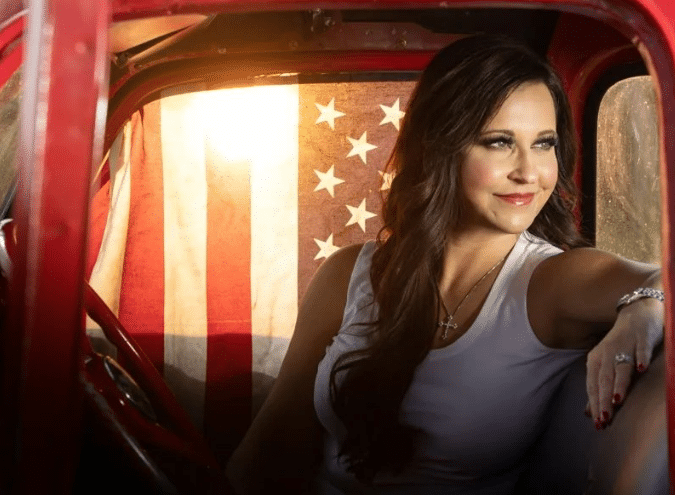 Award-winning Christian music artist Natasha Owens recently released her powerful new anthem titled, Trump Won.
Natasha's latest release references the 2020 election in which many believe was stolen from Donald Trump due to nationwide election fraud.
Owens' publicist, Brian Mayes, of Nashville Publicity Group, praised her newest release, saying, "Conservative powerhouse Natasha Owens is doubling down with her boldest political anthem to date."
The video received over one million views on social media within the first 2 weeks. In addition, the song is now NUMBER ONE on iTunes.
Trump Won comes on the heels of Owens' most recent album, American Patriot — a bold, proud, powerful concept collection that bridges an unwavering love of country with the themes of faith and family that have always played a significant part in her artistry.
The album includes notable tracks such as the powerful pro-life single, Stand for Life, as well as America First, a subtle tip of the hat to the America First movement.
Watch Trump Won by Natasha Owens via YouTube:
Speaking about her inspiration for the song, Owens said, "Everyone I know was so excited to have 4 more years of President Trump's America First Agenda. Thousands of people filled stadiums for President Trump while no one was showing up for the Joe Biden rallies."
"We all stayed up watching the election and we were so hopeful. But we all woke up to unexplainable events that happened overnight," Owens added. "In the months and years that followed, there wasn't much that was investigated and wrongs were not righted. Every time the topic came up people would say, 'You know Trump won,' and 'Everyone knows it.'"
"When the film '2,000 Mules' debuted I went to watch it. There was so much proof in that 2-hour documentary that Trump won. It just seemed that people were afraid to say it publicly. So I decided, it's time for someone to sing about what is not talked about. Trump Won and You Know It," said the singer.