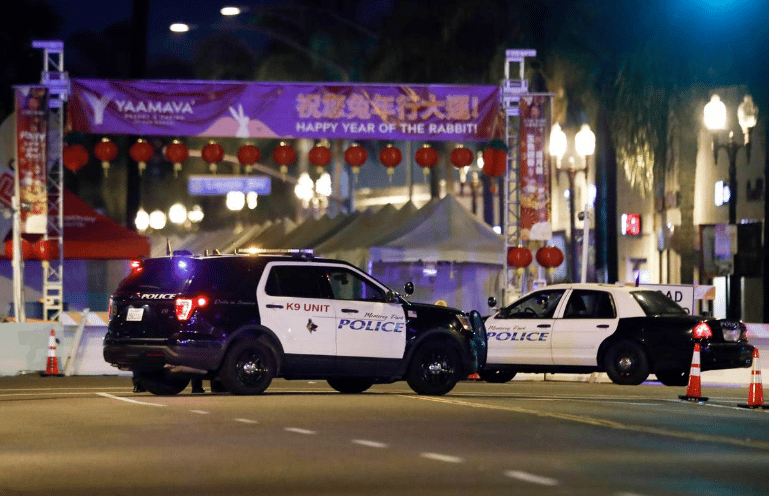 Ten people were killed and another ten were injured in a shooting overnight that took place at a ballroom dance studio in Monterey Park, California during Lunar New Year celebrations.
The authorities are currently searching for the gunman, who may have attempted to target a second dance hall in Alhambra, California.
LA County Sheriff Robert Luna said that it is unclear whether the two events are connected, but that it is being investigated.
"We believe that there's an incident that may be related," Luna said. "It's definitely on our radar screen."
A suspect, described as male Asian, was seen entering the Alhambra club with a gun and was disarmed before he fled. The sheriff also stated that a white cargo van was spotted in the area, and the gun used in Monterey Park was not an assault rifle.
It's worth noting here that there is no such thing as an assault rifle. Even though it is a commonly used term, it is incorrect both literally and grammatically. "Assault rifle" is a media term used to instill fear and has been normalized for any tactical style rifle.
"The description we have now is of a male Asian," Luna told reporters during a press conference. He emphasized it was a preliminary description and added the suspect's age may be between 30 and 50.
During the conference, Luna added, "We need to get this person off the street as soon as possible."
Multiple rounds were fired at the dance club before Monterey Park police arrived at the scene at the 120 block of West Garvey Avenue around 10:22 p.m., Luna said.
Police have confirmed that 10 victims, believed to be five males and five females, were pronounced dead at the scene, with 10 additional victims taken to local hospitals in various conditions ranging from stable to critical. No further details about any victims were immediately available.
Watch the press conference below:
Officials said the Lunar festival scheduled to take place at Monterey Park later Sunday was canceled due to the shooting in the city.