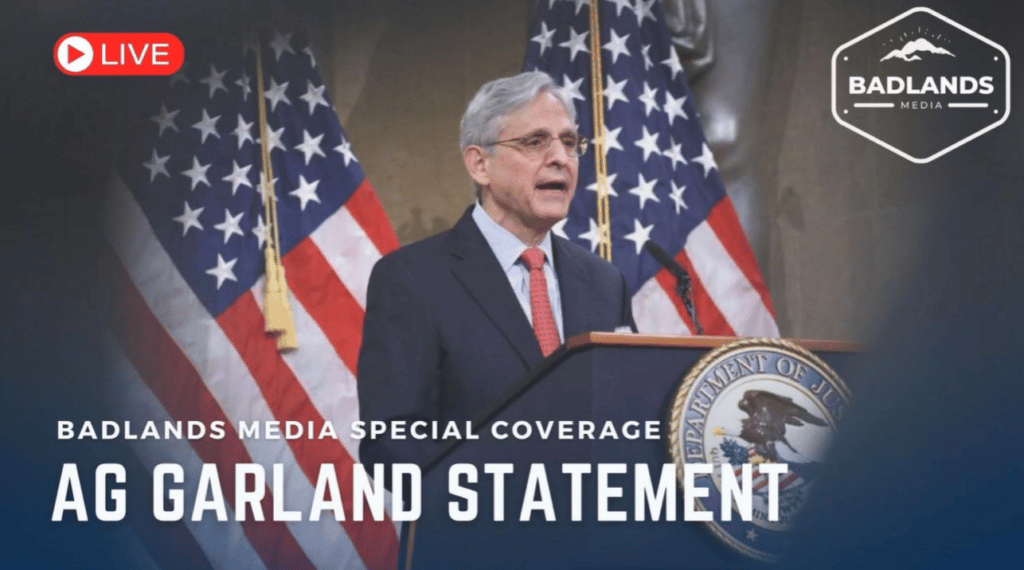 US Attorney General Merrick Garland is expected to make a statement Thursday at 1:15 ET after more classified documents were discovered at Biden's Delaware home.
Although we do not know exactly what the statement is going to be, many are speculating that it is regarding the second batch of classified documents that were found at Biden's home.
On Monday, it was revealed that top secret intelligence documents related to Ukraine, UK and Iran were found in Joe Biden's private office at the Penn Biden Center in Washington D.C. shortly before the 2022 midterm elections.
Joe Biden's aides found at least one more batch of classified documents at Joe Biden's Delaware home – in the garage.
For some reason, zero raids have been conducted at any of Biden's properties.
Maybe AG Garland can explain why.
Market Watch reported:
Attorney General Merrick Garland will make a statement at 1:15 p.m. Eastern, the Justice Department said Thursday, without giving a subject. The statement will, however, follow news that President Joe Biden's aides found extra classified documents in a second location beyond those discovered in November at a Washington office Biden used after his vice presidency. Richard Sauber, special counsel to the president, said in a statement on Thursday: "As we stated previously, we are fully cooperating with the National Archives and the Department of Justice in a process to ensure that any Obama-Biden Administration records are appropriately in possession of the [National] Archives."
Watch live via Badlands Media: