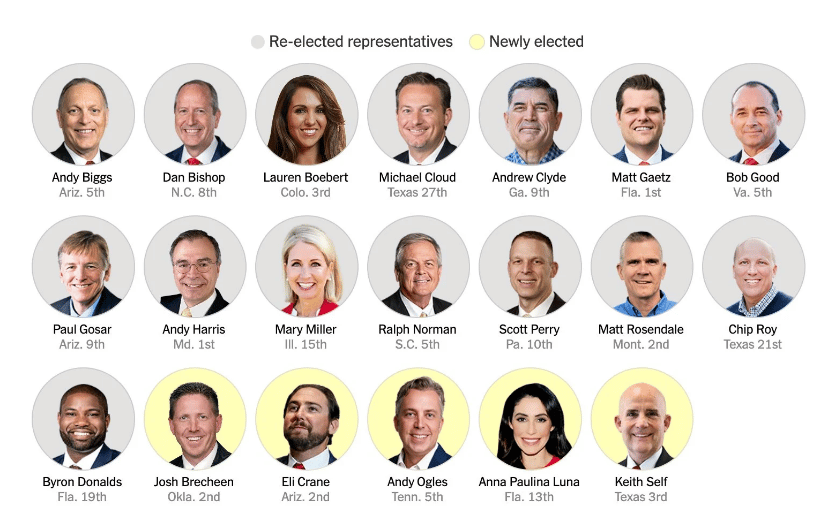 The House reconvened on Friday for House Speaker votes after McCarthy lost 11 ballots in a row.
Fox News reporter Chad Pergram is reporting that the 'drama' over the fight for House Speaker may end today.
Voting started at half past the hour.
Thirteen holdouts folded and flipped their vote for McCarthy.
Rep. Bishop was the first to vote for McCarthy.
Following is the list of the other holdouts who flipped their vote to McCarthy.
Rep. Michael Cloud
Rep. Andrew Clyde
Rep. Paul Gosar
Rep. Andy Harris
Rep. Mary Miller
Rep. Ralph Norman
Rep. Scott Perry
Rep. Chip Roy
Rep. Byron Donalds
Rep. Josh Brecheen
Rep. Andy Ogles
Rep. Anna Paulina Luna
Rep. Keith Self
Eli Crane voted for Hern.
Matt Gaetz voted for Jim Jordan.
Bob Good voted for Jim Jordan.
Lauren Boebert voted for Hern.
Victoria Spartz voted for McCarthy after voting present for several rounds.
Rep. Ken Buck stopped participating a few rounds back and did not appear to be in attendance today.
Breaking Digest reported Thursday night that Republican holdout Rep. Ralph Norman said he expects a written offer on Thursday night to end the standoff between Kevin McCarthy and the 20 GOP holdouts.