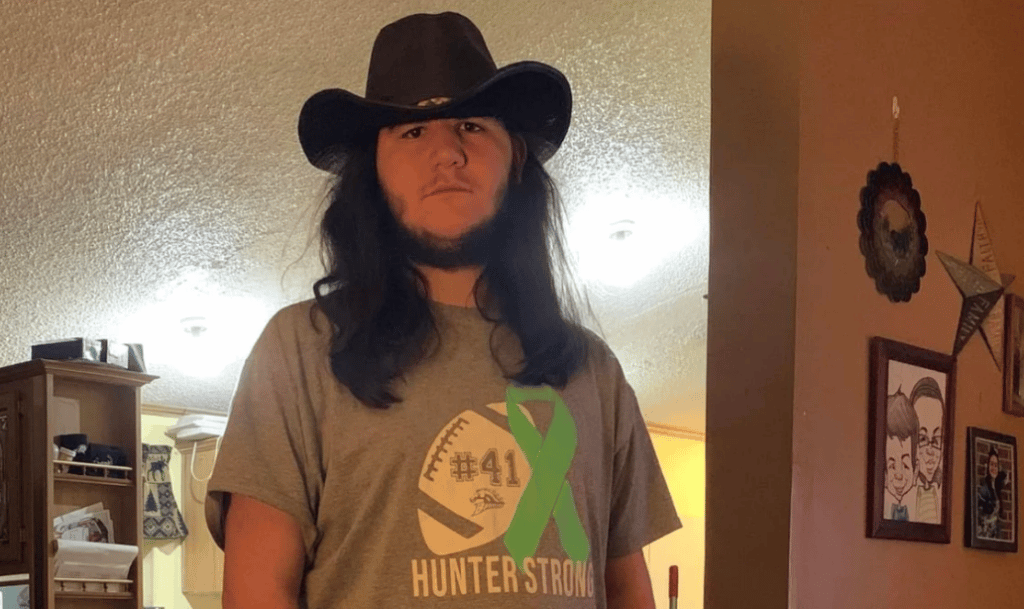 On Monday, a junior student at Western Brown High School died suddenly from cardiac arrest, according to a statement from Superintendent Raegan White.
Blaze Jacobs, 17, suffered a medical emergency on Monday morning while at school.
A GoFundMe page said that Jacobs was rushed to Cincinnati Children's Hospital and given CPR for more than an hour, but despite their best efforts, the medical personnel were unable to save his life.
He was pronounced dead later on.
Western Brown High School Principal Heather Cooper issued a statement following the tragic incident to district families.
"Blaze Jacobs, a junior in our building, had cardiac arrest activity and was transported to Children's Hospital this morning. We have received the information that Blaze has passed away," Mrs. Cooper said in a statement.
"Again, we have started hearing questions and rumors in the building and wanted to make sure we were giving the most accurate and important information that we have, so our staff is communicating this with our students.  Blaze was a very large part of our school community and one of WB's biggest fans so we know this is going to be a struggle for everyone in our school family," she continued.
"Please know that we have already brought in support for our students and staff and we wanted you to also be aware for that support at home as well. We will have additional counselors here all day again tomorrow. Please keep his family and our school family in your thoughts and prayers as we all try to get through this very difficult time."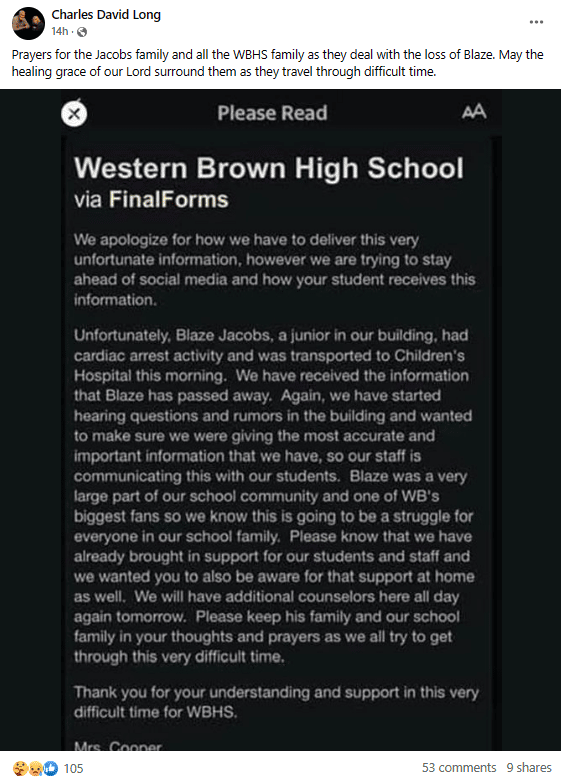 Following the news of Blaze's sudden passing, tributes poured in on social media: