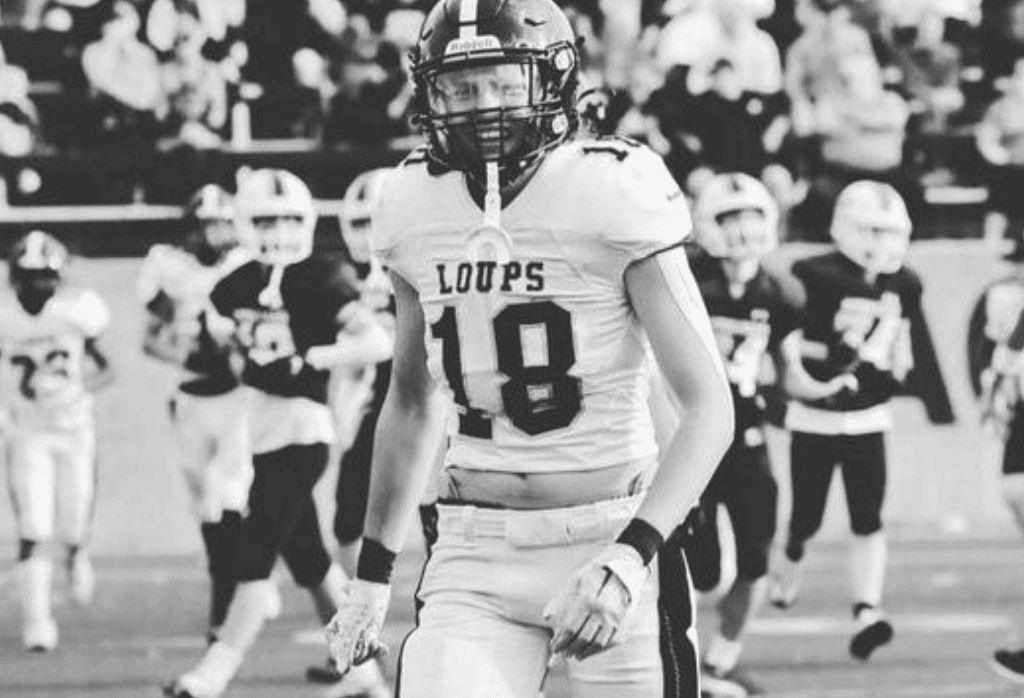 The trend of young, healthy, and fit people dropping dead suddenly with no warning continues at an alarming rate.
Another COVID-19 mRNA vaccinated (mandated by the Quebec Provincial government) young Canadian athlete has died suddenly.
Last week in Laval, Quebec, Canada, a 17-year-old high school football player, William Caron-Cabrera, died suddenly in his sleep following a cardiac arrest.
The official cause of Caron-Cabrera's cardiac arrest that led to his death is unknown at this time.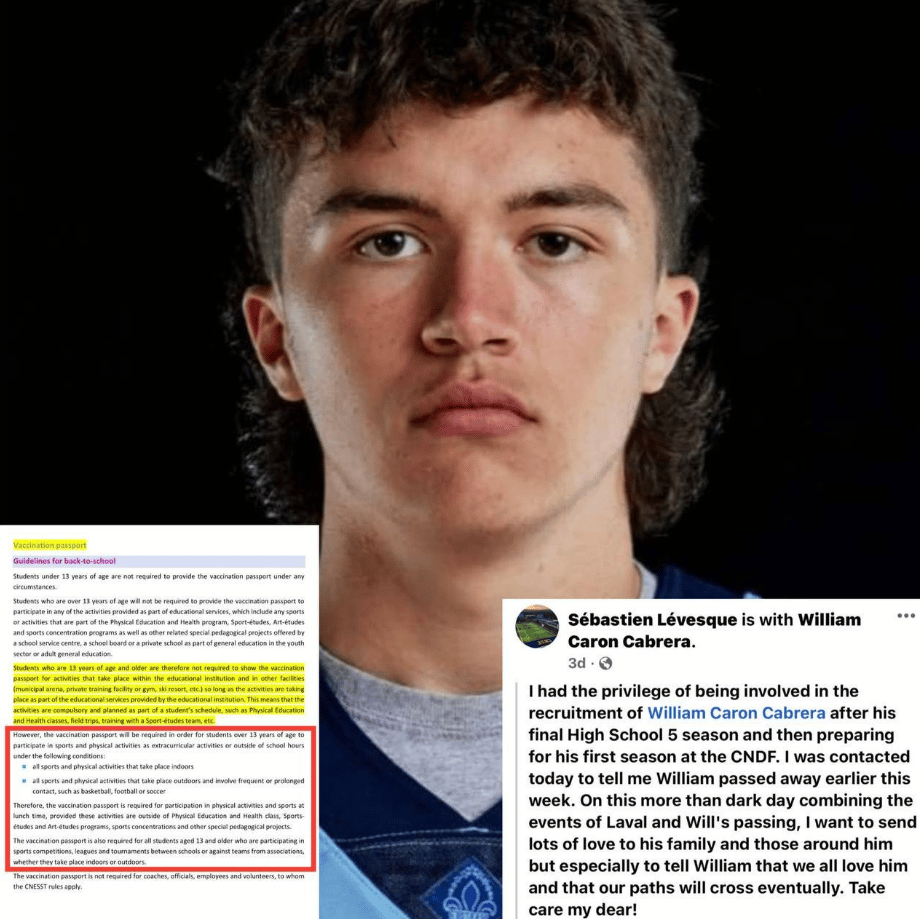 Here is the story from the Courrier Laval (translation by Dr. William Makis, MD):
The Wolves of Curé-Antoine-Labelle high school are in mourning. They announced the death of their player William Caron-Cabrera earlier in the week of February 6.

He was in secondary five and was to continue his sporting career with the Campus Notre-Dame-de-Foy (CNDF) at the college level. The defensive back also worked for the Quebec teams and the Laval-Nord Vikings.

"It is with sadness that we learned of the death of one of our own, can we read on the Facebook page of the Laval team. William […] had just completed his fifth season with the Wolves. Our deepest thoughts go out to his family and loved ones."

According to information issued by the Laval Police Department, he died in his sleep following a cardiac arrest. The cause would be neither suspicious, in any way criminal, nor due to a suicide.

Appreciated person

Several organizations and relatives of the 17-year-old athlete reacted to the death.

"William was a quality athlete, everyone's friend, always there to make us laugh and his departure will leave a great void in our big family of Handball Laval, can we read on the Facebook page of this same organization of the Jesus Island. Will, take care of your gang of buddies and rest in peace."

"William Caron-Cabrera was a talented, passionate, playful and smiling player who we were blessed to count among [our] big family", adds the Flag-Football Terrebonne club. It is with heavy hearts that we learn of his passing today. He was able to make a positive impression on people throughout his too short life.