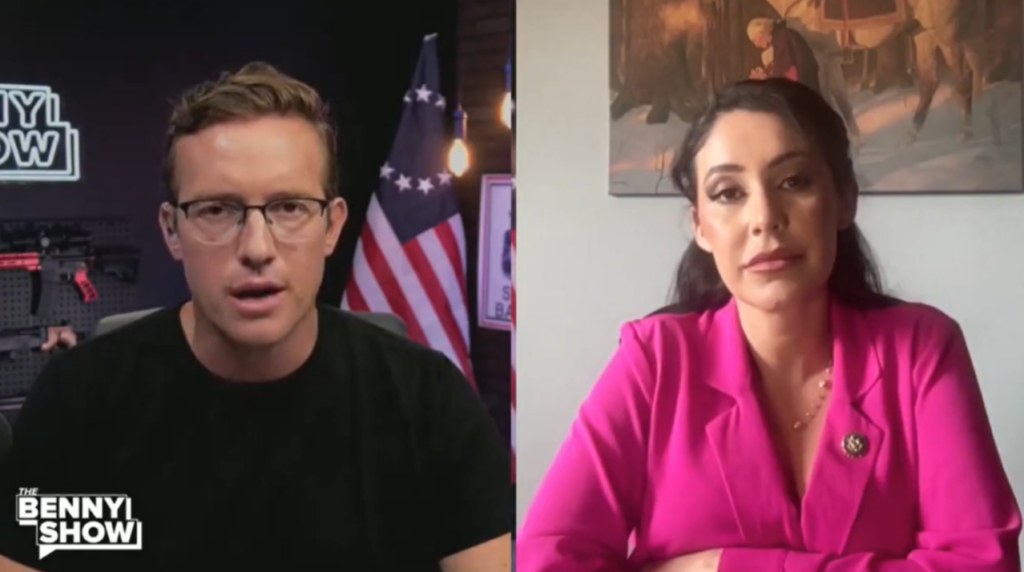 In an interview Tuesday with Benny Johnson, Rep. Anna Paulina Luna (R-FL) suggested that FBI Director Christopher Wray could possibly be arrested for contempt of Congress for politicizing the FBI after charging a Biden Whistleblower and the imminent indictment of President Trump over the Mar-a-Lago documents.
"If this guy doesn't pony up, it's very possible that the director of the FBI could end up in jail."  Rep. Luna said, adding "They are essentially acting as an arm of the Biden administration," speaking of the FBI's role in charging the Biden whistleblower with international arms trafficking despite a lack of evidence to support that charge.
Rep. Luna acknowledged that previous congressional bodies may not have been as aggressive in challenging the Bureau's activities as the current Congress will be. "I think previous Congresses might not have acted in the aggressive fashion that we will be responding to and acting with," Luna said.
Watch:
On Monday, House Oversight Committee Chairman James Comer said the FBI again refused to turn over the subpoenaed Biden bribery scheme document to the committee, prompting the committee to initiate contempt of Congress hearings.
The hearings are scheduled for this Thursday.
Watch: