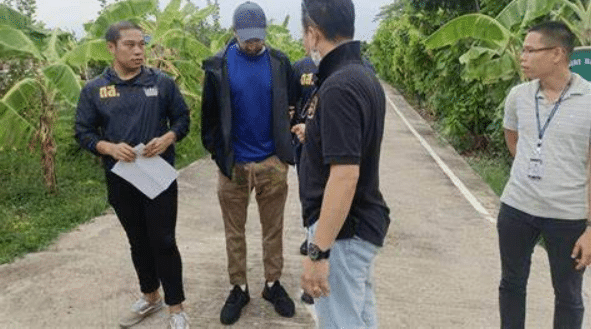 Luke Rockwell, a 29-year-old TikTok star and English teacher, was arrested in Thailand this week on charges of sexually abusing a minor and recording the act.
His arrest occurred in Bangkok's Wattana District after a mother reported that Rockwell had sex with her 16-year-old daughter while working as an English teacher.
The mother became aware of the situation when her daughter experienced abdominal pains, stemming from gonorrhea and chlamydia.
Now, Rockwell faces 10 years in a Thai prison.
Luke Rockwell, a TikTok star and English language teacher, was arrested in Bangkok for allegedly having sex with a 16-year-old Thai girl and infecting her with STDs. He contacted the girl on social media and had sex with her multiple times while recording it and telling her to… pic.twitter.com/JYSSHkXoXv

— Jacob in Cambodia 🇺🇸 🇰🇭 (@jacobincambodia) September 5, 2023
From the New York Post:
US TikTok star and teacher Luke Rockwell has been arrested in Thailand for allegedly having sex with a minor — and recording it, according to local police.

Rockwell, 29, who has 1.3 million followers on TikTok, was booked Sunday in the Wattana District after a mom accused the Florida man of having sex with her 16-year-old daughter while he was teaching kids English in Bangkok,the Bangkok Post reports.

The mother, who was not publicly identified, told police Rockwell and her daughter had been messaging each other before the relationship turned physical. The pair had known each other for about five months.

The influencer also allegedly filmed their sexual encounters, according to the complaint obtained by the Bangkok Post.

The mom allegedly found out about the crime when her daughter fell ill with abdominal pains caused by chlamydia and gonorrhea that she contracted through Rockwell, the Daily Mail reported.