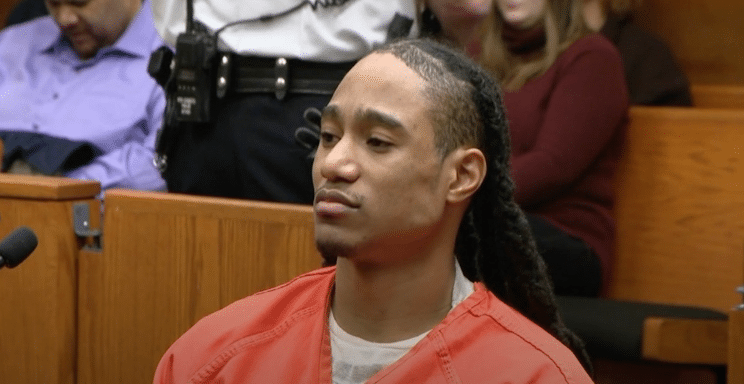 On Tuesday, a 29-year-old ordained minister in New York faced a judge's wrath when he was sentenced for killing his 4-year-old foster child, who was brutally beaten to death two years ago.
Dequan Greene maintained his innocence during the sentencing hearing after a jury found him guilty in September of second-degree murder for the Dec. 20, 2020 death of his 4-year-old foster son Charlie Garay.
"This whole situation has just been a crazy tragedy," Greene told the judge in court Tuesday. "I'm not a murderer. I'm not a murderer."
But Judge Matthew Sypniewski, who was visibly angry as he spoke, imposed the maximum sentence on Greene, a total term of 25 years to life.
"You're not just a murderer," the judge told Greene, "you're a sociopath."
Watch:
"Not only are you a murderer, but you're a sociopath. That's what you are. An absolute sociopath. You're gonna come up here and try to talk to me? Listen, you're not chitchatting with RPD in your living room trying to bullsh—," Sypniewski said, stopping himself before finishing the expletive. "I don't know what dimension you are even in, but it's fine, it's fine if you wanna keep playing games. You'll be playing them the rest of your life. I've got no doubt on this case. This one ain't coming back on appeal, I'll tell you that. No doubt."
"Everyone's going to know you're a baby killer," he said. "Good luck with that."
Watch: