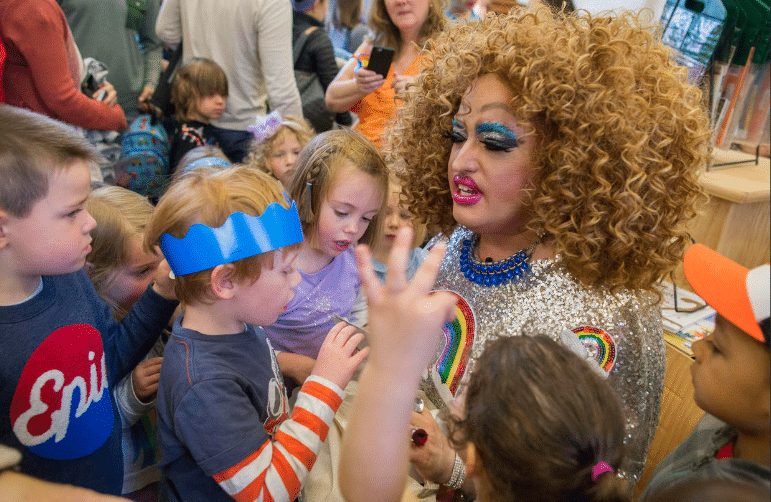 New York Attorney General Letitia James (D) will host a drag queen story hour for children in Manhattan this month, along with several other Democrats.
According to the New York Post, the event on March 19 is co-sponsored by Drag Story Hour NYC, a nonprofit organization that receives federal funding that "enables them to send drag performers to public schools and libraries to interact with children as young as 3."
James posted on Instagram that she is "proud" to host the Drag Story Hour – NYC.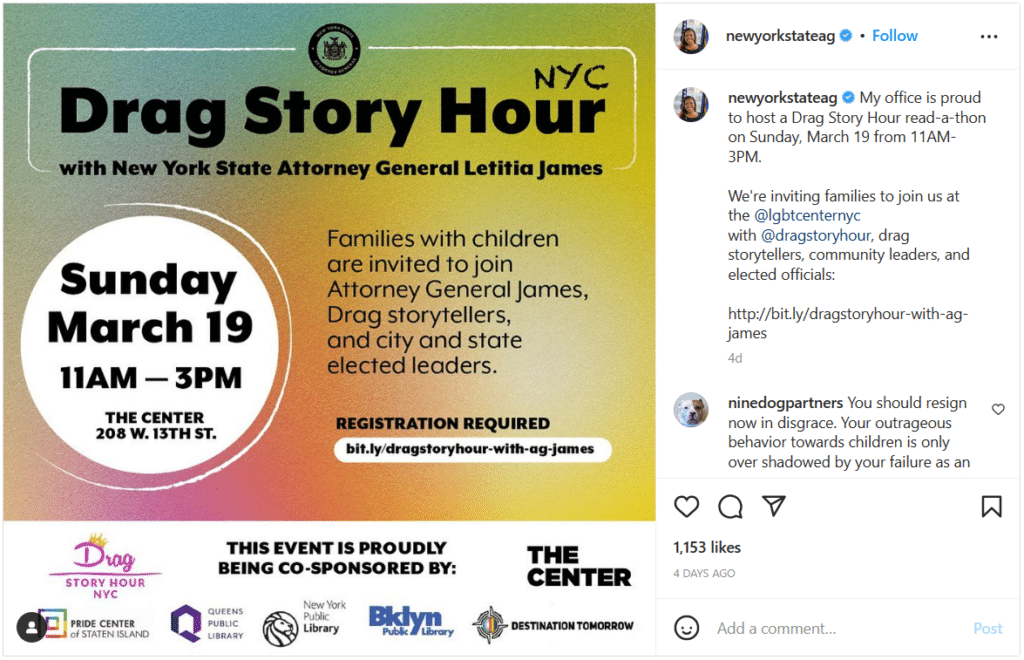 News of the event sparked backlash on social media.
Ashley St. Clair, who is on the board of advisors of the New York Republican Club, pointed out that the event is being funded by tax dollars at an LGBTQ+ center.
"Your tax dollars are hard at work grooming kids!" she wrote.
"Family-friendly" drag events have been popping up all over the country over the last few years, sparking severe backlash. Most Americans do not agree that children should attend those types of events, which tend to be overtly sexual.
Breaking Digest has reported on several of these events that have taken place in the past year.
Several states across the United States have introduced legislation that either restricts or completely bans these types of events from taking place on public property, where children are present, or prohibits minors from attending the shows.
Tennessee was the first state to pass a law that prohibits drag shows from being held on public property.