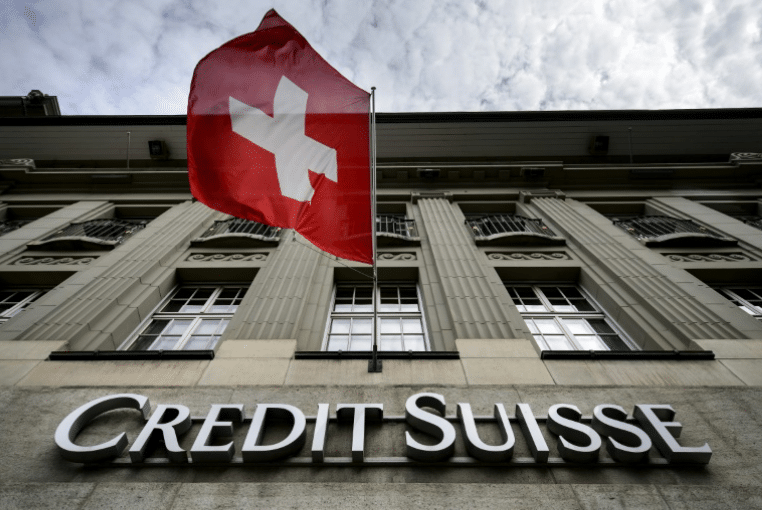 Credit Suisse shares tumbled to a record low on Wednesday after the Saudis pulled funding.
Trading at Credit Suisse was halted several times on Wednesday.
Saudi National Bank, which holds 9.88% of Credit Suisse said it is unable to purchase any more shares because of regulations.
"We cannot because we would go above 10%. It's a regulatory issue," Saudi National Bank Chairman Ammar Al Khudairy told Reuters.
Credit Suisse CEO Ulrich Koerner told Reuters the Swiss bank's liquidity base is "very, very strong."
CNBC reported:
Shares of Credit Suisse on Wednesday plunged to a fresh all-time low for the second consecutive day after a top investor in the embattled Swiss bank said it would not be able to provide any more cash due to regulatory restrictions.

Trading in the bank's plummeting stock was halted several times throughout the morning as it fell below 2 Swiss francs ($2.17) for the first time.

Swiss-listed Credit Suisse shares traded 17% lower at around 3 p.m. London time (11 a.m. ET), paring some of its earlier losses after dropping more than 30% at one point.

The share price rout renewed a broader sell-off among European lenders, which were already facing significant market turmoil as a result of the Silicon Valley Bank fallout. Some of the biggest decliners included France's Societe Generale, Spain's Banco de Sabadell and Germany's Commerzbank.