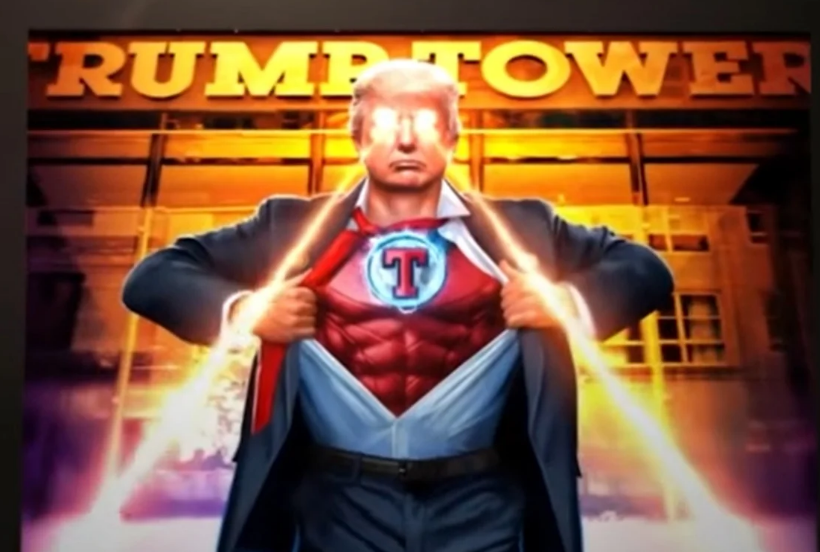 President Trump announced yesterday that he would be making a major announcement today.
Speculation ran wild about what the announcement might be.
Today, the President released his major announcement… or two actually?
The first announcement is that team Trump has created digital trading cards for sale.
MAJOR ANNOUNCEMENT! My official Donald Trump Digital Trading Card collection is here! These limited edition cards feature amazing ART of my Life & Career! Collect all of your favorite Trump Digital Trading Cards, very much like a baseball card, but hopefully much more exciting. Go to collecttrumpcards.com/ & GET YOUR CARDS NOW! Only $99 each! Would make a great Christmas gift. Don't Wait. They will be gone, I believe, very quickly!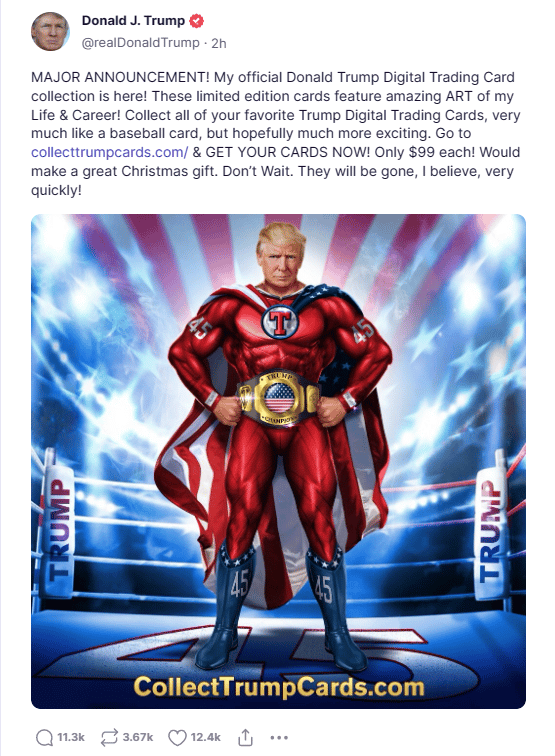 The second announcement is that President Trump is calling for a Digital Bill of Rights to protect Free Speech.
Watch:
Kari Lake offered her support:
It's unclear which one was intended to be the "major announcement" or if either was, but the digital trading cards are clearly not close to what supporters were expecting.