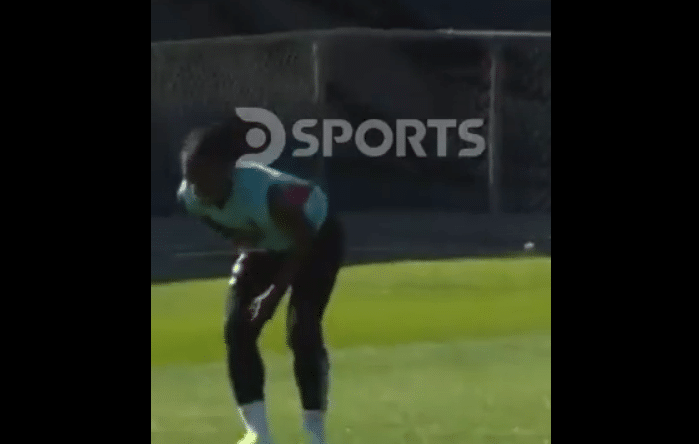 The FIFA Women's World Cup witnessed a frightening incident involving Colombian striker Linda Caicedo. During a routine training session in Sydney, Australia, Caicedo suddenly stopped and clutched her chest before collapsing to the ground.
Caicedo was rushed to the hospital.
Her concerned teammates and medical staff rushed to her side, fearing the worst.
Per Daily Mail, Caicedo was unconscious for approximately 90 seconds before regaining consciousness while being transported to the hospital on a stretcher.
Watch:
Later, it was disclosed that Caicedo was allegedlyt exhausted and facing the physical demands and stress of training.
The Colombian FA medical staff reassured the public that Caicedo's health was sound and that the incident was only a temporary setback.
"Linda is very tired," a Colombian FA medical staff member claimed to media.
"What happened was just a symptom of all the stress and physical demands. She is well and all is back to normal."
Because everyone clutches their chest and falls to the ground, unconscious, when they're "tired".
NOT "normal."
It's bad enough that it is happening at such an alarming rate. Giving ludicrous excuses for it isn't helping the situation.
Caicedo's status for Sunday's game versus Germany is uncertain at this time.