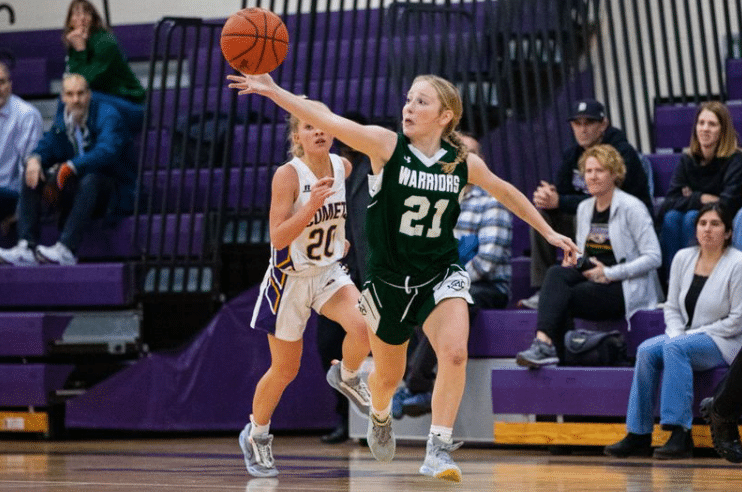 A freshman from Western Michigan Christian (WMC) High School died suddenly on Saturday, April 29.
Alia Zuidema, 15, died Saturday after a medical emergency, according to school officials.
No cause of death has been given, outside of a "medical emergency."
Zuidema was described by school leaders as "an absolute gift from God who used her many talents as a shining light for Christ in everything she did," according to a tribute posted to the school's Facebook page.
It is with an extremely heavy heart that we are sharing this communication. Alia Zuidema, a freshman here at WMC, died from an unexpected medical emergency this past weekend. She was an absolute gift from God who used her many talents as a shining light for Christ in everything she did. She emerged as a leader, even as a freshman. We remember the cross country runner who, as a freshman, ran hard at the MHSAA state final this year but always joked with teammates on long runs in the woods. The basketball player who had fun on the court while still being fiercely competitive. The soccer player who worked hard, scored goals, and still made her teammates laugh. The teammate that ate the chocolate tops off our scotcharoos or called an opponent a "silly goose". The student and classmate who thought the piano was too loud in choir or didn't want to sit in a chair but always did her best because learning mattered to her. Alia had a great drive and a passion for everything she did because she lived on purpose. She lived by faith in Christ. That is where she drew her strength. Although our school community is rocked and shaken, it is with that faith we are able to find strength for today and bright hope for tomorrow.

We are grateful for all of the pastors and counselors who came in today to support our staff and students and are thankful to all those who have reached out in love, encouragement and support, including other schools.

Our Green Machine led our student body today by encouraging everyone to wear yellow. Students and staff wore yellow to honor Alia's shining presence, contagious smile and great bright memories.

Please be in prayer for the Zuidema family, our students, staff, coaches, and the greater WMC school community as we mourn the loss of a dear family member, sister in Christ, student, classmate, and teammate. We know Alia is experiencing the fullness of joy with Jesus today.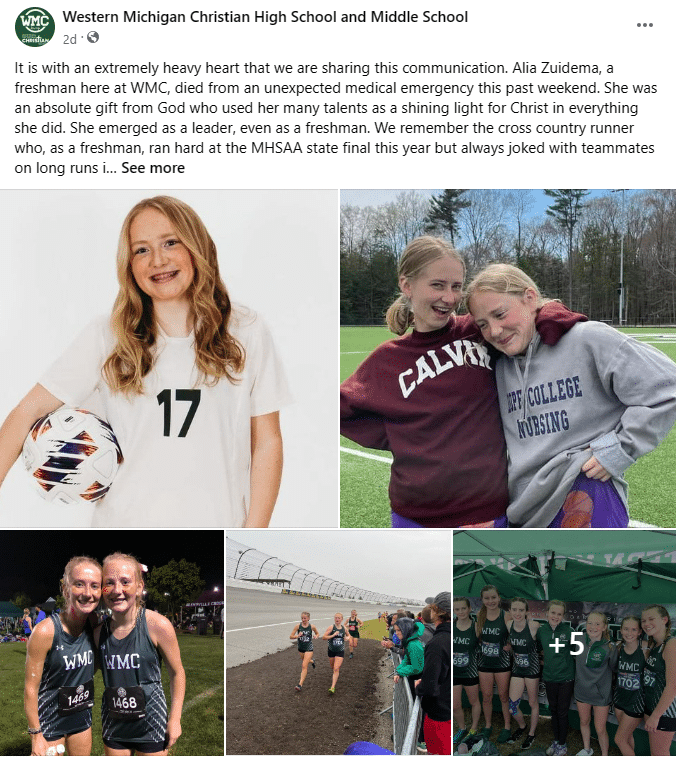 Alia Zuidema is survived by her parents, Jason and Anne Zuidema.