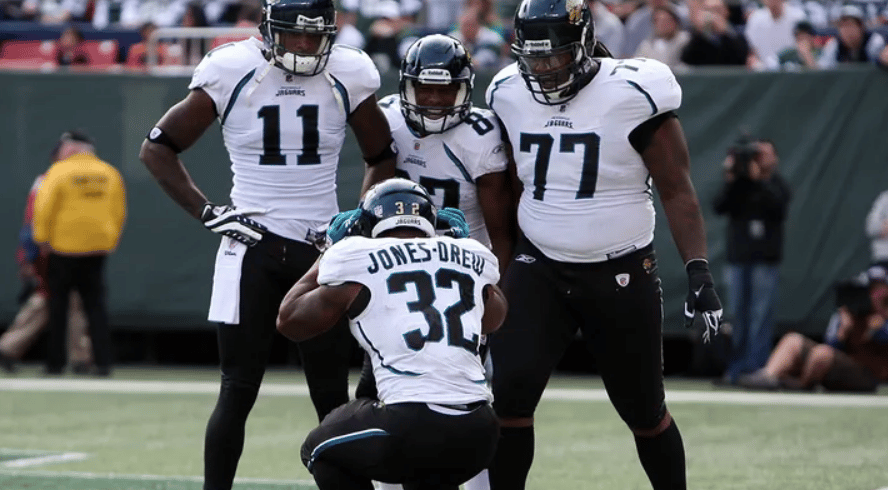 Uche Nwaneri, a former NFL offensive lineman who played seven seasons for the Jacksonville Jaguars, has died, the team announced Monday.
He was only 38.
Nwaneri died Friday at his wife's West Lafayette, Indiana, home after making a trip up from Georgia, according to the Lafayette Journal & Courier. Tippecanoe County Coroner Carrie Costello said Nwaneri's wife found him unresponsive in a bedroom of her house at around 1 a.m. ET and called for help.
Costello said there were no signs of foul player and a preliminary investigation determined that the former NFL player died of a possible heart attack.
Word of Nwaneri's death resonated in the NFL world.