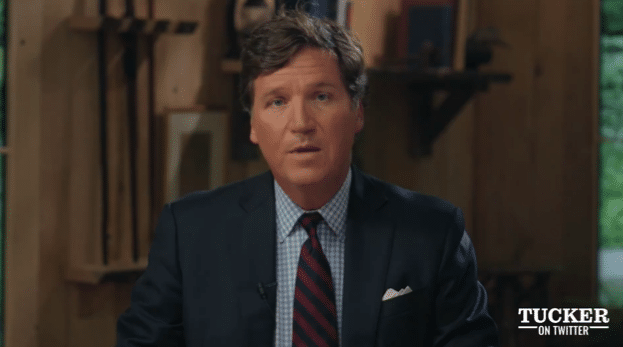 Tucker Carlson released the first episode of his much-anticipated new show, Tucker on Twitter.
In his opening remarks, Carlson analyzed the circumstances surrounding the Kakhovka Dam that was blown up on Tuesday, suggesting that the Ukrainians were responsible for the attack.
"Any fair person would conclude that the Ukrainians probably blew it up just as you would assume they blew up Nord Stream, the Russian natural gas pipeline, last fall. And in fact, the Ukrainians did do that as we now know. It's not like Vladimir Putin is anxious to wage war on himself," Carlson reasoned.
Watch:
Tucker went on to discuss the destructive nature of the fake news media complex, saying, "We're the ones living in ignorance now."
Here are some reactions from Twitter: