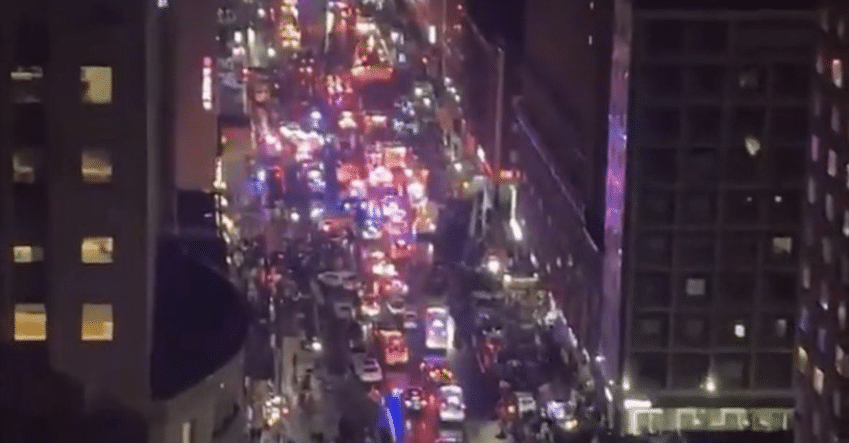 A rookie NYPD officer was reportedly stabbed in the head with a machete on New Year's Eve just blocks away from Times Square.
A second NYPD officer was struck with a pipe or a blunt object.
The suspect, who has been identified as 19-year-old Trevor Bickford, allegedly stabbed two officers, leading to shots being fired.
Bickford was shot by police and taken into custody.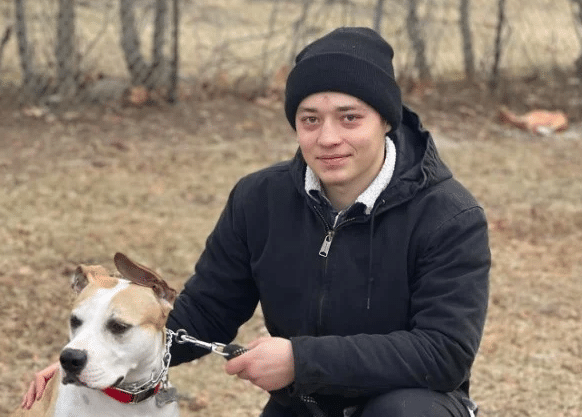 The police officer was rushed to a nearby hospital and is expected to recover.
According to reports, the injured police officer was a rookie on his first day on the job.
Watch:
According to NBC News correspondent Tom Winter, Bickford may have posted 'jihadist writings' online and traveled to NYC from Maine to target police on New Year's Eve.
NBC News reported:
The incident happened just after 10 p.m. ET at West 52nd Street and 8th Avenue, just outside of the high-security zone where revelers are screened at checkpoints, officials said at a news conference early Sunday.

The suspect approached an officer and attempted to strike him over the head with the machete, Commissioner Keechant Sewell said. He then struck two officers in the head with the blade before being shot in the shoulder and apprehended by police, Sewell said.

The officers were hospitalized, one with a fractured skull and another with a bad cut, but were in stable condition, Sewell added. The suspect was also hospitalized, he said.

Mayor Eric Adams told the news conference that he had spoken to one of the wounded officers. "He understood that his role saved lives of New Yorkers today," Adams said.

Multiple law enforcement officials told NBC News they were looking into whether the suspect had previously posted what they called jihadist writings online and traveled to New York to target police on New Year's Eve.

The investigation was in its early stages but the suspect was known to law enforcement agencies for his social media postings, officials said, adding that he did not have a past criminal record.
According to FOX News Trevor Bickford was on the FBI radar and recently converted to Islam.
A high-level police source also tells Fox News Digital that Bickford was being watched by the FBI's counterterrorism task force in the weeks leading up to Saturday's attack. The source also said Bickford recently converted to Islam and a tipster claimed he had expressed interest in going to Afghanistan.

The first cop, a rookie on his first night of policing, was slashed in the head, prompting another nearby officer to shoot Bickford. That officer was also struck, but he was not seriously injured. The first officer, identified by authorities only as Paul, is expected to recover.
Meanwhile, the FBI is rounding up Trump supporters who were standing outside the US Capitol two years after the Jan. 6 protests.