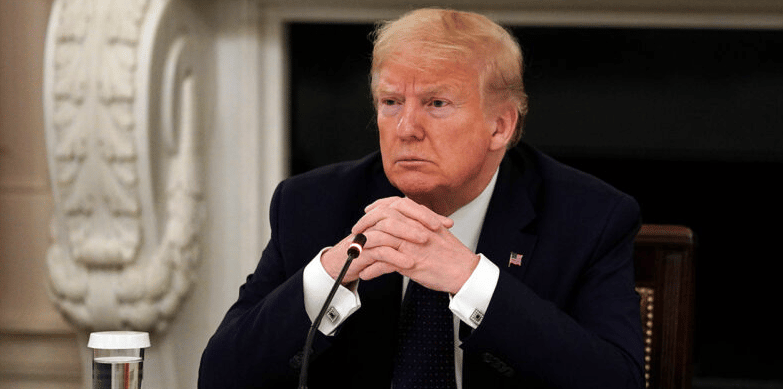 Democrats may end up severely regretting their push to release President Trump's tax returns.
Ever since Trump refused to release his tax returns when he ran for president, Democrats wanted them. They became obsessed with getting them in the public eye and finally succeeded in forcing their release to the entire world on Friday.
Trump's tax returns revealed a big fat nothing-burger. Did Trump use various aspects of the nation's complex tax code to pay as little in taxes as possible? Yes, of course he did. Is there anything illegal about that? No, it's actually very smart.
As noted by Rogan O'Handley on Twitter, Democrats may have just set a precedent that may require them to publicly release their tax returns as well.
"I'm actually glad SCOTUS ruled Trump had to turn over his tax returns b/c Deep State just created a legal precedent they're going to severely regret Let's start seeing *everybody's* tax returns starting w/McConnell, Pelosi, Schiff, and Cheney Sunlight is the best disinfectant!" Rogan O'Handley tweeted.
"Trump's tax returns are, in truth, terrific. Now, let's get the Pelosi, Schumer, Biden S Corp, Roberts, Garland, and all the others!" Mark Levin said.
"The Democrats should have never done it, the Supreme Court should have never approved it, and it's going to lead to horrible things for so many people," Levin said as he quoted Trump's press release. "The great USA divide will now grow far worse."
"The Pelosi gang's abuse of power to obtain and release the tax returns of former President Trump should result in the removal of all responsible Democrats from the Ways and Means Committee by the new majority," Judicial Watch President Tom Fitton tweeted.
"I'm not interested in seeing the tax returns of President Trump, who left office poorer than when he entered. I am, however, interested in the tax returns of elected officials who became millionaires while in office," Rep. Troy Nehls tweeted.
But the Democrats also opened themselves up to something even more damaging. If Trump doesn't deserve privacy, neither do the Bidens. So, this will become a particularly consequential precedent when Republicans take over Congress in January and begin investigating Crackhead Hunter Biden's shady business dealings and how they lead back to Brain-Dead Biden.
Crackhead Hunter Biden's tax returns will likely be a lot more interesting than President Trump's.
"There is no statute that requires a Presidential candidate to release tax returns. #Republicans must now employ this political weapon in the new Congress. They have no choice," radio host Andrew Wilkow said.
"Trump's federal tax returns have been unfairly released. Evidence of spite. Just to embarrass him, by invading his privacy. NG," said Fox News host Geraldo Rivera.
After the news was released, President Trump responded on Truth Social.
"Was just advised that the Unselect Committee of political Thugs has withdrawn the Subpoena of me," he tweeted. "They probably did so because they knew I did nothing wrong, or they were about to lose in Court."
"In any event, the Subpoena is DEAD!" he added.