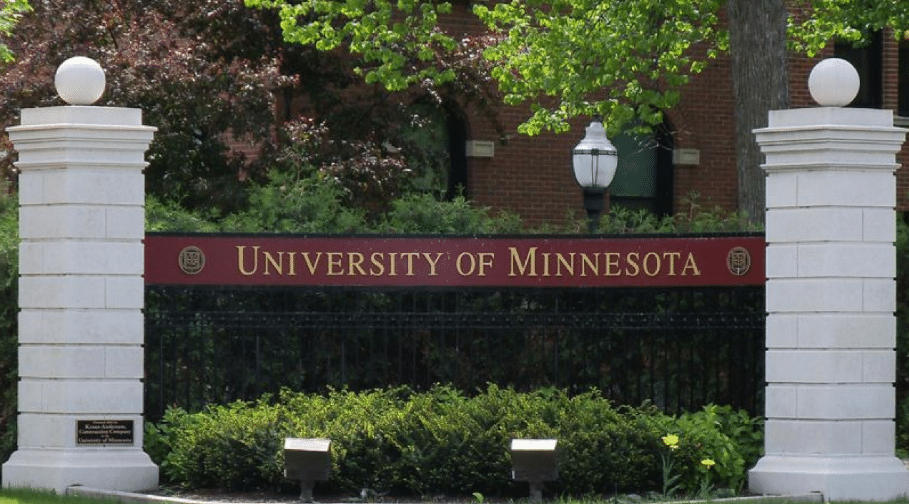 The University of Minnesota is illegally offering a taxpayer-funded summer research program only to non-white students.
The Multicultural Summer Research Opportunities Program (MSROP) is a 10-week summer research internship for undergraduate students and is only open to non-white students.
To be eligible for the program, applicants must "Identify as a Student of Color or Native American."
"Each participant will receive a $6,000 stipend for personal and research expenses," according to the website. "An additional research stipend is assigned to the faculty mentor for use by the student."
On Friday, the Equal Protection Project of the Legal Insurrection Foundation (EPP) sent an official federal civil rights complaint to the U.S. Department of Education's Office for Civil Rights (OCR).
The organization is asking the Office of Civil Rights to "order that UMN's discriminatory practices be discontinued immediately and take all necessary enforcement action to effectuate that order. This includes, if necessary, imposing fines, initiating administrative proceedings to suspend, terminate, or refuse to grant or continue federal financial assistance, and referring the case to the Department of Justice for judicial proceedings to enforce the rights of the United States."
Bill Jacobson, president of the EPP called the "segregated" program "inexcusable."
"The U. Minnesota segregated summer program is inexcusable, and it's shocking that a major university would so openly make educational opportunities open only to students of a certain skin color," Jacobson told Fox News Digital.
"There is no good form of racial discrimination," Jacobson stated. "Depriving white students of educational opportunities does not promote racial or any other form of justice."
Fox News reports:
The Equal Protection Project of the Legal Insurrection Foundation is calling for the University of Minnesota (UMN) to change its application process and open its summer internship programs to all students regardless of skin color.

"The U. Minnesota segregated summer program is inexcusable, and it's shocking that a major university would so openly make educational opportunities open only to students of a certain skin color," Bill Jacobson, president of the Equal Protection Project (EPP), told Fox News Digital. "EqualProtect.org calls on the university immediately to open-up the summer program to students of all races, ethnicities, and skin colors."

"There is no good form of racial discrimination. Depriving white students of educational opportunities does not promote racial or any other form of justice," Jacobson continued. "U. Minnesota's conduct is inexcusable."

According to the UMN's Office of Undergraduate Studies' website, the Multicultural Summer Research Opportunities Program (MSROP) is, "an intensive 10-week summer program in which undergraduate students of color work full-time with a faculty mentor on a research project."