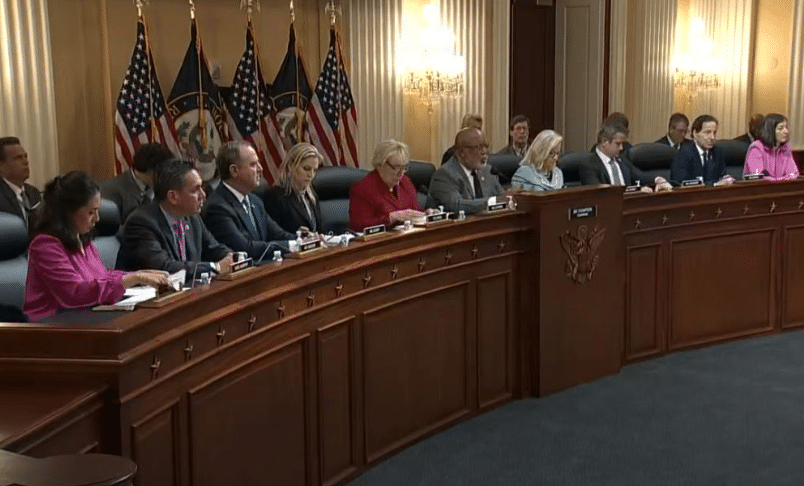 Speaker Mike Johnson's decision to release security camera footage from the January 6 "Stop the Steal" protests at the Capitol sparked outrage among Democrats.
In a statement on X, Johnson expressed, "The American people can always be trusted to evaluate information and make their own judgments and decisions. When bureaucrats and partisan activists withhold data to advance a narrative, it erodes trust in our institutions. We must restore that trust."
The release of the J6 footage showed that there was no insurrection… no riot.
And just like that the J6 Committee's violent insurrection narrative has crumbled

The Capitol Police facilitated the protesters passage through the building

The vast majority of J6ers should be immediately released.pic.twitter.com/Lb1dEGT1yI

— Charlie Kirk (@charliekirk11) November 17, 2023
Congresswoman Marjorie Taylor Greene called on Speaker Johnson to establish a new January 6th Select Committee, saying that releasing the tapes is not enough.
Greene stressed the need for comprehensive investigations and holding individuals accountable for the "lies, deceit, and lives ruined."
Her push for accountability includes every member of the original January 6th committee, including Nancy Pelosi, alongside agencies like the FBI, DOJ, and both DC and Capitol Police. She asserts that those who provided misleading testimony during the January 6 investigations ought to face subpoenas.
According to Greene, the corrupt Department of Justice (DOJ), the Federal Bureau of Investigation (FBI), the media, and the January 6th investigative committee are responsible for the mental and emotional strain imposed on these individuals under false pretenses.
Greene's statement calls for drafting of criminal referrals, advocating for prosecutions to be conducted by a Department of Justice led by the Trump administration. She contends that this step is essential to uphold justice and address the misconduct in handling the aftermath of January 6th.
I'm calling on @SpeakerJohnson to create a January 6th Select Committee.

Releasing the tapes is not enough!

There needs to be investigations and ACCOUNTABILITY for ALL of the lies, deceit, and lives ruined.

Every member of the Jan 6th committee, Nancy Pelosi, FBI, DOJ, DC…

— Rep. Marjorie Taylor Greene🇺🇸 (@RepMTG) November 19, 2023