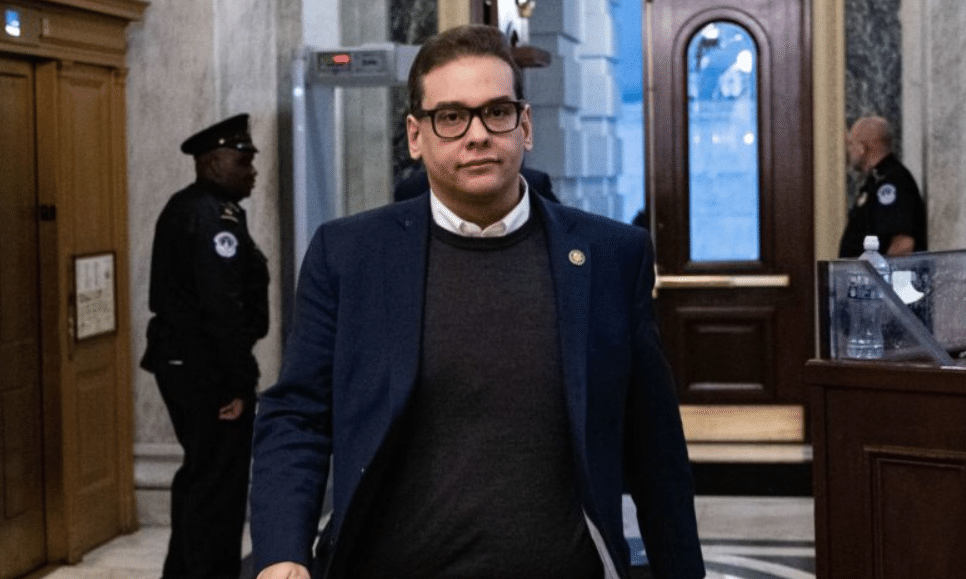 Republican Congressman George Santos (R-NY) has been arrested by the Department of Justice. Santos is facing 13 counts, including wire fraud, money laundering, theft, and false statements on federal disclosure forms.
According to Fox News, Rep. Santos surrendered at the courthouse in Central Islip, New York on Wednesday.
Fox News reported:
A 13-count indictment was made public Wednesday in the United States District Court for the Eastern District of New York charging the congressman with seven counts of wire fraud, three counts of money laundering, one count of theft of public funds, and two counts of making materially false statements to the House of Representatives.

The indictment was returned Tuesday under seal by a federal grand jury sitting in Central Islip, New York. Santos was arrested Wednesday morning and will be arraigned in the afternoon before U.S. Magistrate Judge Arlene R. Lindsay at the federal courthouse in Central Islip, New York. He currently is being held at that federal courthouse.
This comes on the same day that House Republicans revealed new bank records showing that the Biden Crime Family has been profiting from a corrupt foreign influence peddling scheme that dates back to Joe Biden's time as Vice President, under former president Barack Obama.
Sean Davis, a conservative commentator, and CEO of The Federalist argued that the DOJ has deliberately chosen now, as the House Oversight Committee announced its bombshell findings, to charge Santos in order to show they are in charge:
Mike Cernovich shared that two of the criminal charges the DOJ has indicted Santos for include two unemployment payments of $564 each.