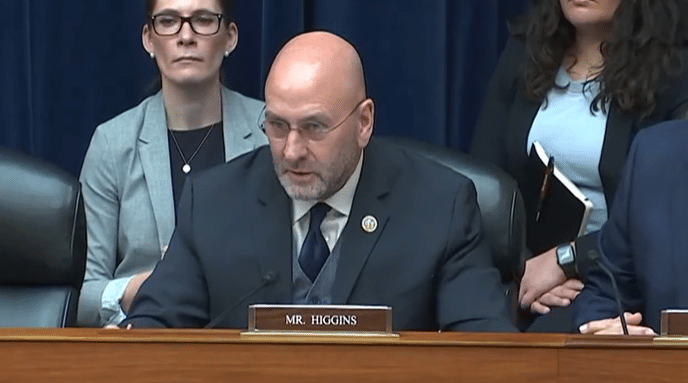 On Wednesday, the House Oversight Committee held a hearing on the government's collusion with big tech to suppress the Hunter Biden laptop story.
Speaking to the witnesses, Vijaya Gadde, James Baker, Yoel Roth, and Annika Collier Navaroli, GOP Congressman Clay Higgins warned them that they may be arrested for interfering with the 2020 presidential election.
"The bottom line is that the FBI had the Biden Crime Family laptop for a year. They knew it was leaking. They knew it would hurt the Biden family. So, the FBI used its relationship with Twitter to suppress criminal evidence from being revealed about Joe Biden one month before the 2020 election," Rep. Clay Higgins (R-LA) said.
"You, ladies and gentlemen interfered with the United States of America 2020 presidential election! Knowingly and willingly!" he said.
"That's the bad news! It's gonna get worse! Because this is the investigation part! Later comes the arrest part, your attorneys are familiar with that… I'd like to spend five hours with these ladies and gentlemen doing depositions surely yet to come," the Congressman said before yielding the remainder of his time.
Watch: