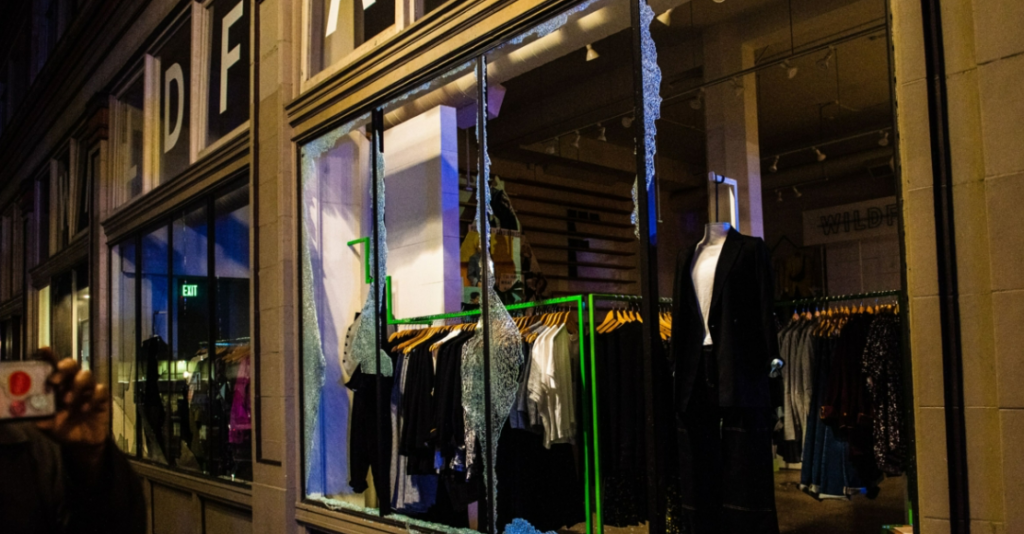 Breaking Digest previously reported that Portland residents feel they have no choice but to sell their homes and leave the city, with some saying they are terrified to leave their homes, due to the homeless crisis, mental illness and hard drugs.
The owner of a clothing store in Portland has had enough of endless break-ins, five in the last three weeks, that have financially ruined her business.
Marcy Landolfo opened Rains PDX in Northeast Portland in September 2019. But now, 3 years later, the store is permanently closed because crime in the area has gotten to be too much, she said.
Landolfo posted a blistering letter on the front door of the shuttered business slamming the rampant crime. "Our city is in peril".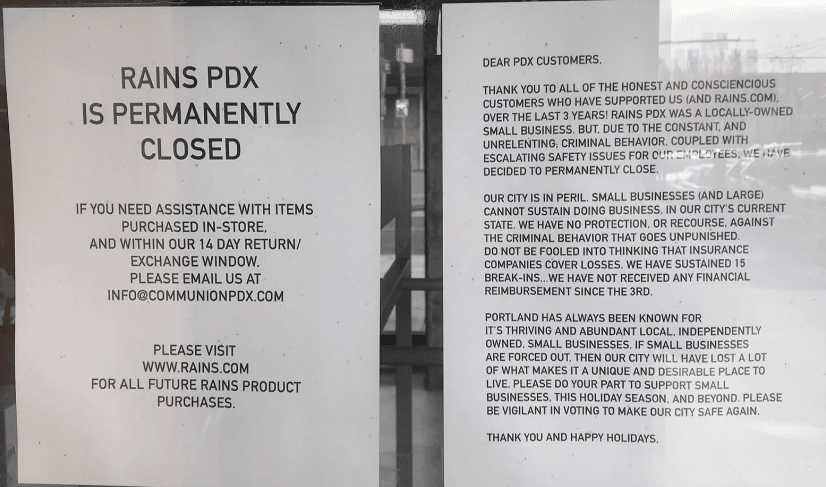 The letter posted on the shuttered business read:
Thank you to all the honest and conscientious customers who have supported us (and Rains.com). Over the last 3 years! Rains PDX was a locally-owned small business. But due to the unrelenting criminal behavior, coupled with the escalating safety issues for our employees, we have decided to permanently close.

Our city is in peril. Small businesses (and large) cannot sustain doing business, in our city's current state. We have no protection, or recourse, against the criminal behavior that goes unpunished. Do not be fooled into thinking that insurance companies cover losses. We have sustained 15 break-ins … we have not received any financial reimbursement since the 3rd.

Portland has always been known for it's thriving and abundant local, independently owned, small businesses.  If small businesses are forced out, then our city will have lost a lot of what makes it a unique and desirable place to live. Please do your part to support small businesses this holiday season and beyond.  Please be vigilant in voting to make our city safe agains.

Thank you and Happy Holidays.