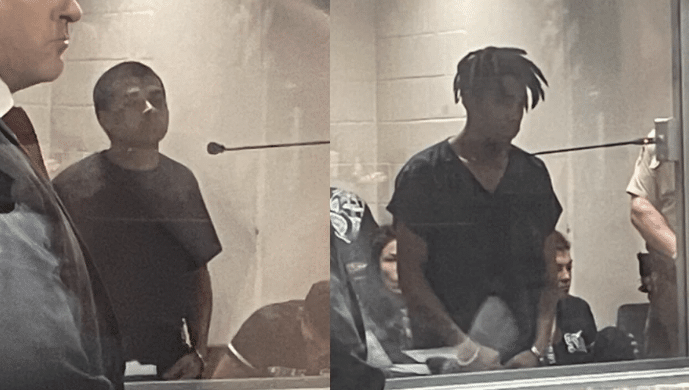 The two teens who killed retired police chief Andreas Probst by deliberately plowing a stolen car into him while he was riding his bike have been identified as Jesus Ayala, 17 and Jzamir Keys, 16.
Thugs who allegedly videotaped themselves slaughter retired police chief in Las Vegas are finally identified.

Jesus Ayala, 17, and Jzamir Keys, 16, are the suspects in the killing of Andreas Probst. pic.twitter.com/68aoIrU4Pn

— National Conservative (@NatCon2022) September 22, 2023
A Clark County judge made the decision on Wednesday to charge the two teenagers as adults, allowing the release of their identities.
The heartless murder has sparked anger on social media, particularly as the teens openly bragged about the murder.
Disturbing video footage of the incident shows Ayala intentionally plowing the car into Andreas Probst, 64, as he was on a morning bike ride around 6 a.m. on August 14, according to Las Vegas police.
In the video, Ayala can be heard asking Keys, "ready?"
"Yeah, hit his ass," Keys says before the vehicle plows into Probst.
The video starts with the teens cursing at another vehicle before and after intentionally slamming into it on North Tenaya Way, near West Centennial Parkway.
The video then shows the car approaching Probst, who is cycling along the side of the road ahead. Encouraged by his friend, Ayala veers into the bike lane, honks his horn, and deliberately slams into Probst, sending him flying.
"Both these defendants will be charged with open murder, attempted murder and many other related charges," stated Clark County District Attorney Steve Wolfson in a press conference outside the courthouse earlier this week. Prosecutors intend to try the cases together and want both Keys and Ayala in custody until the trial.
Authorities stated that they had no knowledge of the video until a high school resource officer handed it over to investigators approximately two weeks following the tragic incident on August 14. As reported by the Associated Press, the teenagers first struck a 72-year-old cyclist with a stolen Hyundai sedan. They then fled the scene, crashed into a Toyota Corolla, and fled once more before killing Probst.