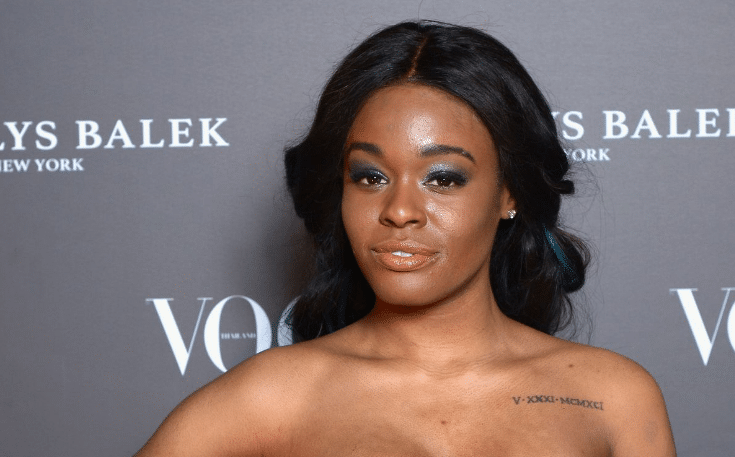 Rapper and singer-songwriter Azealia Banks shared her stance on the 2024 presidential election, affirming her intention to vote for Donald Trump.
"Seriously, nothing can take him down," she said in an interview with The Standard.
"In a freewheeling interview with Standard proprietor Evgeny Lebedev, the controversial and outspoken star takes aim at big tech and the culture wars — and tells him why she'll be voting for Trump," The Standard reported.
She's not afraid
Of not getting paid

Female rapper says she's voting for Trump because the Bill of Rights is more important than money

Dig this from #FoxNews to find out why Azealia Banks is not afraid of being canceled by Leftists #Gutfeld https://t.co/I0qGU9Dd0A

— Dr. Scotty Rotten (@Scottsbriefs) November 16, 2023
Banks, recognized as the world's most controversial female rapper, said that Ron DeSantis has "fat boy syndrome" and asserted that keeping Joe Biden in power amounts to "elder abuse."
From The Standard:
For Banks, everyone gets to say and do what they like. Even Donald Trump. "He's just f*****g funnyyy," the rapper says. "He's been through how many bankruptcies? How many wives? How many television shows? Seriously, nothing can take him down."

Banks, who moved from LA to Miami in 2021 and feels "way safer" in a state where "everyone carries a gun", will be voting for Trump in 2024. How does she feel about him being near the nuclear button again? "Well, he didn't press it the first time," she says. "You never know, Biden might hit the wrong s*** on the antennae and blow the whole thing up."

Her words on Florida's governor DeSantis are less kind. She has little truck with his attacks on drag culture or his quarrel with Disney (the company sued DeSantis this year following the Don't Say Gay Bill). "Seriously, that's the guy who's running for president? The guy who wants to argue with Mickey Mouse? Mm. Okay."
Fox News highlighted that Banks supports the Second Amendment:
American rapper Azealia Banks said she believes getting canceled makes you "cool" and expressed support for the Second Amendment during an interview with The Standard.

The 32-year-old, who has been known to make some controversial statements and at times has feuded with other celebrities, explained that as the new technocratic class takes over, and they accrue wealth, it serves as a stark contrast to "what that wealth will actually be worth in the event of a nuclear fallout, or a meteor hitting earth." This, she argued, means "you absolutely need guns."
Azealia Banks joins the ranks of prominent rappers endorsing Donald Trump for the 2024 presidential election.
Over the past few years, Trump has received support from several famous rappers including Lil Wayne, Lil Pump, Kodak Black, and Kanye West.
Sexyy Red expressed her endorsement of Trump in a recent interview with comedian Theo Von earlier this month.
President Trump was brought up in their interview when Von asked "Do you think more people are going to support Trump now in the hood or no?"
Red responded "I like Trump."
She continued "Yeah, they support him [Trump] in the hood."
Watch (Strong language):
sexyy red speaks on donald trump pic.twitter.com/IMqEgAlPis

— ✰ (@SSZEXXYY) October 3, 2023
Rapper YG, known for his song "FDT" (F**k Donald Trump), mentioned that the black community is increasingly shifting its support away from Joe Biden and toward Trump.
Watch (Strong language):
🔥🚨DEVELOPING: YG the Rapper that famously made the F*** Donald Trump' song is now supporting Donald Trump for the 2024 Presidential election.

Even BennytheButcher is supporting Trump, look at the comment section of any black media, Dj Akademiks, Shaderoom, No Jumper, ALL OF… pic.twitter.com/TMtwFaq8iM

— Dom Lucre | Breaker of Narratives (@dom_lucre) August 14, 2023
Last month, Donald Trump gained yet another endorsement from a famous rapper.
Waka Flocka Flame posted "TRUMP2024" to his 1.8 million X followers.
TRUMP2024

— Waka Flocka Flame 🔥 (@WakaFlocka) October 16, 2023
A short time later, Trump War Room posted the following graphic:
October 16, 2023
The rapper updated his X account profile picture, which now includes an image of himself with President Trump.
#NewProfilePic pic.twitter.com/eRf4HeBI6A

— Waka Flocka Flame 🔥 (@WakaFlocka) October 17, 2023