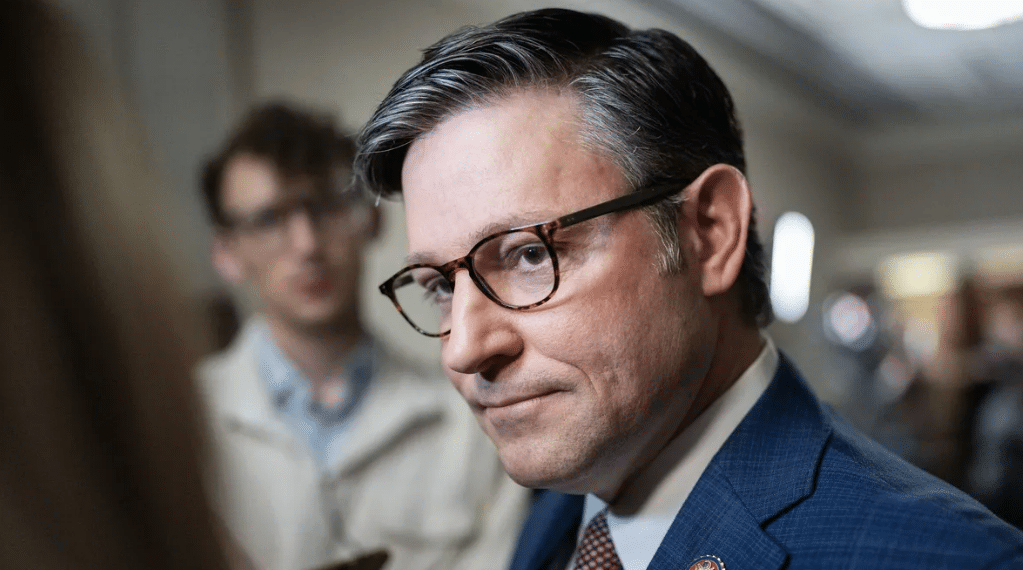 Republicans are exposing how corrupt and compromised Joe Biden is.
In a significant development in the ongoing impeachment inquiry into Joe Biden, Speaker Johnson has called for key witnesses to testify under oath. This call came after Chairmen Comer, Jordan, and Smith, who are spearheading the House's investigation, provided an update.
Speaker Johnson said that the inquiry has revealed troubling findings already.
"At this stage, our impeachment inquiry has already shown the corrupt conduct of the President's family," he stated.
"And that he and White House officials have repeatedly lied about his knowledge and involvement in his family's business activities," Johnson added.
"It has also exposed the tens of millions of dollars from foreign adversaries being paid to shell companies controlled by the President's son, brother, and their business associates," Johnson continued.
Given these findings, Speaker Johnson emphasized the importance of having key witnesses testify under oath.
"The appropriate step is to place key witnesses under oath and question them under the penalty of perjury, to fill gaps in the record," he stated.
The Daily Wire reported:
House Speaker Mike Johnson (R-LA) said the impeachment inquiry against President Joe Biden has advanced to a stage in which witnesses should be placed under oath.

The speaker released a statement on Wednesday that said he had just received an update from Oversight Chairman James Comer (R-KY), who is leading the endeavor, and the two others tasked with assisting him: Judiciary Chairman Jim Jordan (R-OH) and Ways and Means Chairman Jason Smith (R-MO).

"At this stage, our impeachment inquiry has already shown the corrupt conduct of the president's family and that he and White House officials have repeatedly lied about his knowledge and involvement in his family's business activities," Johnson said.

"It has also exposed the tens of millions of dollars from foreign adversaries being paid to shell companies controlled by the president's son, brother and their business associates," he added. "Now, the appropriate step is to place key witnesses under oath and question them under the penalty of perjury, to fill gaps in the record."

Johnson concluded, "I commend the good work of Chairmen Comer, Jordan, and Smith. As we move forward toward an inflection point in this critical investigation, they have my full and unwavering support."