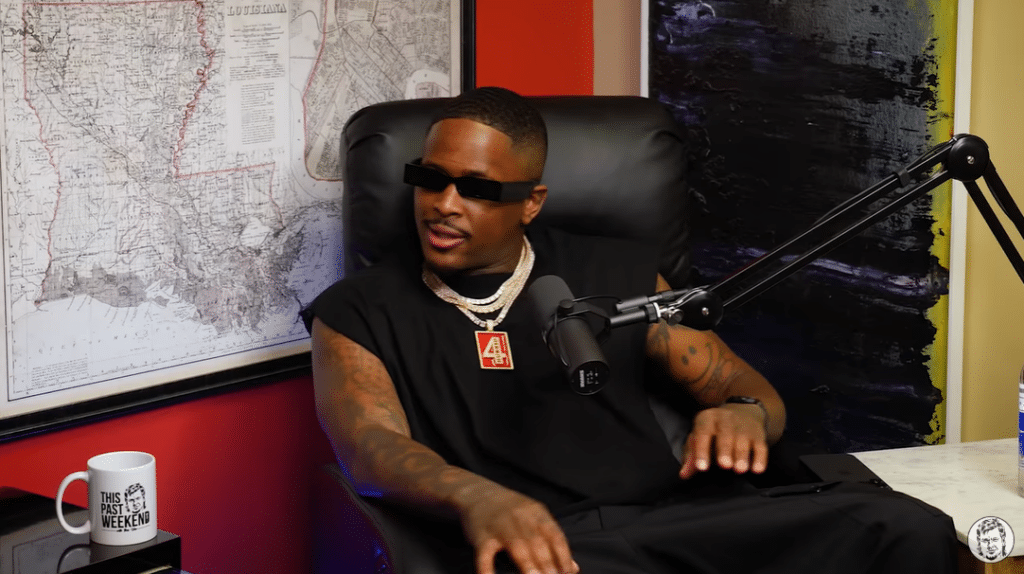 Rapper YG, known for his "FDT" (F**k Donald Trump) song, said he supports Donald Trump in the 2024 Presidential election.
It's a complete reversal for the artist who previously removed a fan from the stage for refusing to say "f**k Donald Trump."
While speaking with Theo Von on his podcast, This Past Weekend, YG shared his observations, saying that the black community is shifting its support away from Joe Biden and moving it toward Trump.
Von posed the question, "Do black people f**k with him more?"
"To me it seems like more black guys will mess with Trump because he seems more like connected to the culture a little bit."
"Hey look, I ain't gonna lie bro, the black community was not f***ing with Trump… but when that PPP came out… black people forgave him," YG responded.
"Because he helped out?" Von asked.
"Yeah," YG said.
The rapper said he was speaking on behalf of guys from the hood.
"You feel me? Let them tell it, this is what they say," he said.
"Biden ain't did nothing for us," he added.
"'Dat n**** Trump passing out money! We f**k with Trump!' I'm like, 'Damn, so y'all back with Trump, just like that huh?' He was like, 'H**l yeah! Dat n**** passing out money!'"
@dom_lucre shard a clip of the interview on X with the following caption:
DEVELOPING: YG the Rapper that famously made the F*** Donald Trump' song is now supporting Donald Trump for the 2024 Presidential election.

Even BennytheButcher is supporting Trump, look at the comment section of any black media, Dj Akademiks, Shaderoom, No Jumper, ALL OF the comments are Pro Trump.

This is why I fight so hard for our culture, we are the pawns of White Liberals no more.
Watch:
Watch the full interview: