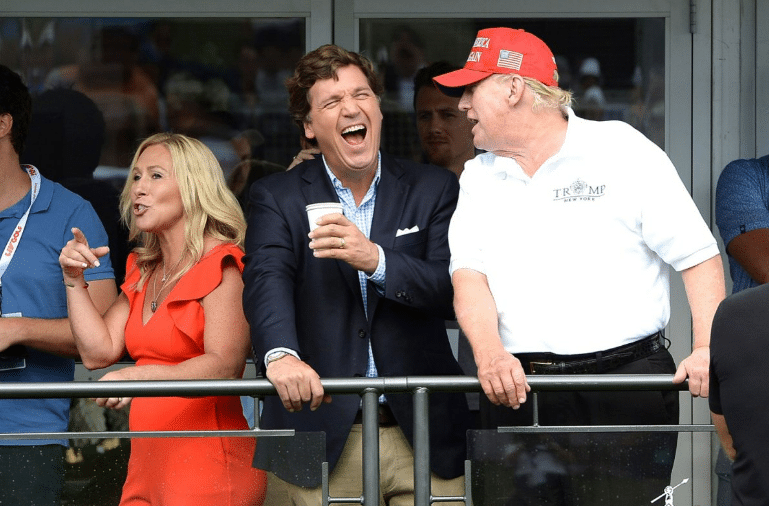 President Trump confirmed on Wednesday morning that his interview with former Fox News host Tucker Carlson is set to be broadcast tonight on X-Twitter, beginning at 9:00 pm Eastern.
The interview will coincide with the first GOP presidential debate in Milwaukee, Wisconsin.
President Trump made the decision to skip the debate, well aware that hostile Fox News hosts and other GOP candidates were poised to launch a series of attacks against him.
As previously reported, President Trump has chosen not to participate in the first GOP primary debate and instead sit down for an online interview with Tucker Carlson via Twitter.
The Republican debate is scheduled for tonight in Milwaukee, Wisconsin and will be hosted by Fox News. Fox News is throwing a tantrum over Trump's decision to skip their debate. The channel, known for its hostility toward Trump, has gone so far as to ban his surrogates from accessing the "spin room" following the debate.
Trump said he won't participate in the debates because his poll numbers are "legendary."