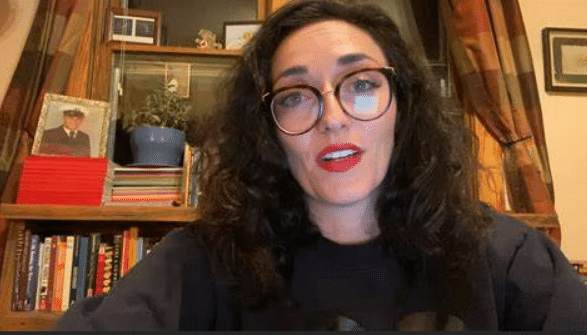 A Democrat lawmaker in Wyoming called for politically motivated murders against those opposing the radical left's pro-trans agenda over the weekend.
The Wyoming Freedom Caucus revealed State Rep. Karlee Provenza (D-WY) posted a meme on Instagram Saturday threatening opponents of the radical pro-trans movement.
This violent threat comes just days after trans terrorist Audrey Hale murdered six innocent Christians, including three children, in a Christian school shooting in Nashville.
The meme shows an older woman, named "Auntie Fa" in a reference to Antifa, holding a rifle. The full message reads "Auntie Fa Says Protect Trans Folks Against Fascists & Bigots."
In addition, independent journalist Andy Ngo uncovered a disturbing Tik Tok video from Provenza where a voiceover calls for the murder of political opponents.
Watch:
The Democrat party is the party of violence and always has been.
Breaking Digest previously reported that Katie Hobbs' press secretary, Josselyn Berry, posted a GIF on Twitter of a woman with guns saying, "Us when we see transphobes." – a clear message calling for violence against opponents of the radical pro-trans movement.
Berry later resigned after the post, threatening political opponents with gun violence was exposed.