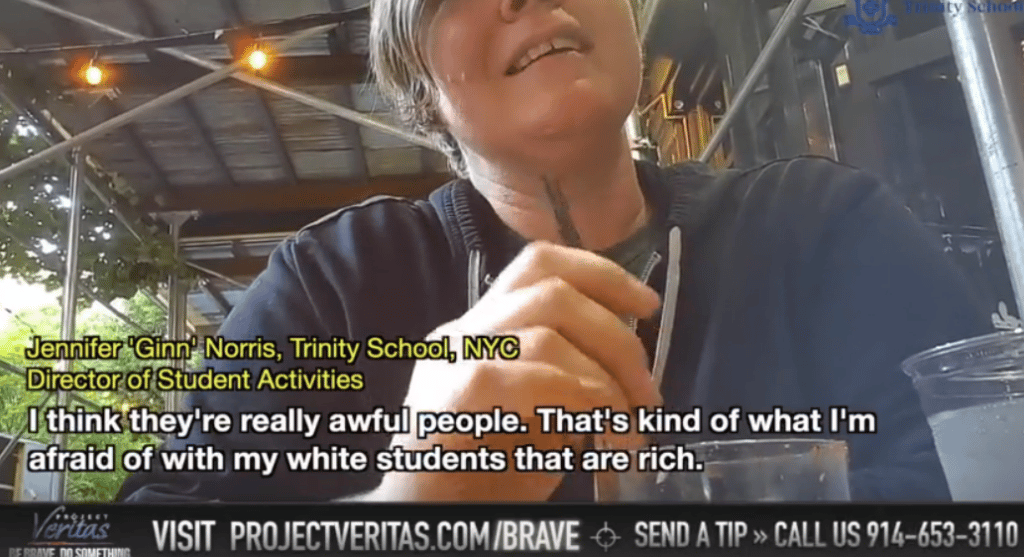 As Breaking Digest reported yesterday, Project Veritas released part one and two of a multi-part series that exposes the "secret curriculum" by teachers and administrators, to indoctrinate children.
Part two exposed Jennifer 'Gina' Norris, Director of Student Activities at the Trinity School in New York City, where she revealed how she and other teachers at the school "inject activism into their teachings."
Norris was placed on leave, following the release of the video, exposing her bragging about she and other teachers inject left-wing politics into the classrooms.
In a letter addressed to the members of the Trinity School Community, the school accused the Project Veritas journalist of "misrepresenting" himself, however, they assure the members that they are "treating the matter with the utmost seriousness".
From Project Veritas via Telegram: