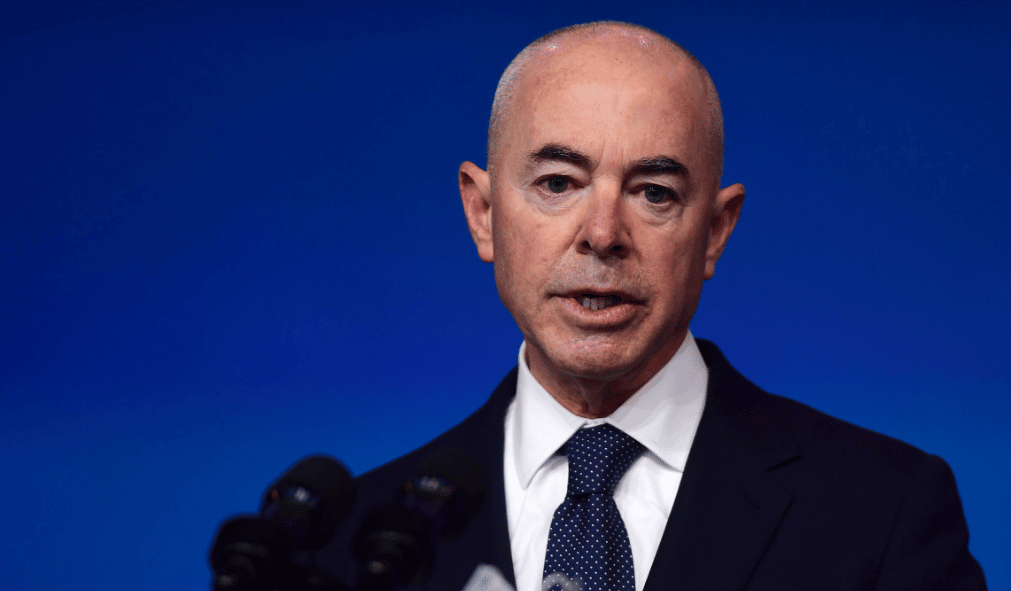 DHS Secretary Alejandro Mayorkas' response to the crisis of record human and drug trafficking has been to consistently lie to the American public about the seriousness of the situation.
Mayorkas continues to insist that the U.S-Mexico border is secure, which is a complete lie.
On Tuesday, Rep. Pat Fallon (R-TX) filed articles of impeachment against Homeland Security Alejandro Mayorkas.
Rep. Fallon filed three articles of impeachment.
The first article claims that Mayorkas has failed to carry out the Secure the Fence Act of 2006.
The second article claims Mayorkas is "in violation of his constitutional oath, willfully provided perjurious, false, and misleading testimony to Congress", and cites Mayorkas' testimony in two congressional hearings in which he insisted that the border is secure.
The third and final impeachment article claims that Mayorkas "publicly and falsely slandered" border agents who were accused of whipping Haitian migrants near the southern border.
In late November, then-House Republican Leader Kevin McCarthy (R-CA) called on Mayorkas to resign or possibly face an impeachment inquiry.
"If Secretary Mayorkas does not resign, House Republicans will investigate every order, every action and every failure and will determine whether we can begin impeachment inquiry," McCarthy said.
FOX News reported:
Texas Republican Rep. Pat Fallon has filed impeachment articles against Homeland Security Secretary Alejandro Mayorkas, delivering on a promise he made last week before the 118th Congress was officially sworn in.

The articles of impeachment against Mayorkas for "high crimes and misdemeanors," known as House Resolution 8, were introduced by Fallon in the House on Monday and have been referred to the House Judiciary Committee.

Last week, Fallon vowed to file impeachment articles against Mayorkas after the Congress was sworn in. The effort from Republicans in the House is one of many that the new GOP majority will take as it works to fight the Biden administration on issues of immigration and the southern border crisis.

"Since day one, Secretary Mayorkas's policies have undermined law enforcement activities at our southern border," Fallon said in a statement to Fox News last week. "From perjuring himself before Congress about maintaining operational control of the border to the infamous 'whip-gate' slander against our border patrol agents, Secretary Mayorkas has proven time and time again that he is unfit to lead the Department of Homeland Security."