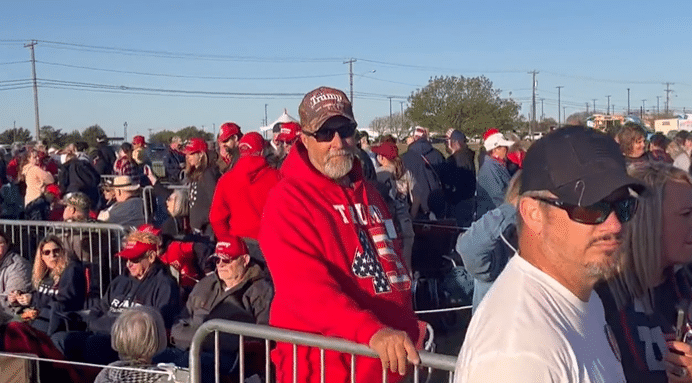 Thousands of enthusiastic supporters are already lined up for President Trump's first campaign rally Saturday in Waco, Texas.
The line reportedly started forming before dawn, this morning.
From OANN's Daniel Baldwin.
More…
Ted Nugent announced that he will "unleash a firebreathing Star-Spangled Banner" at the Waco rally today.
RSBN coverage of the rally started today at 11 am Eastern.
Watch LIVE via Rumble: