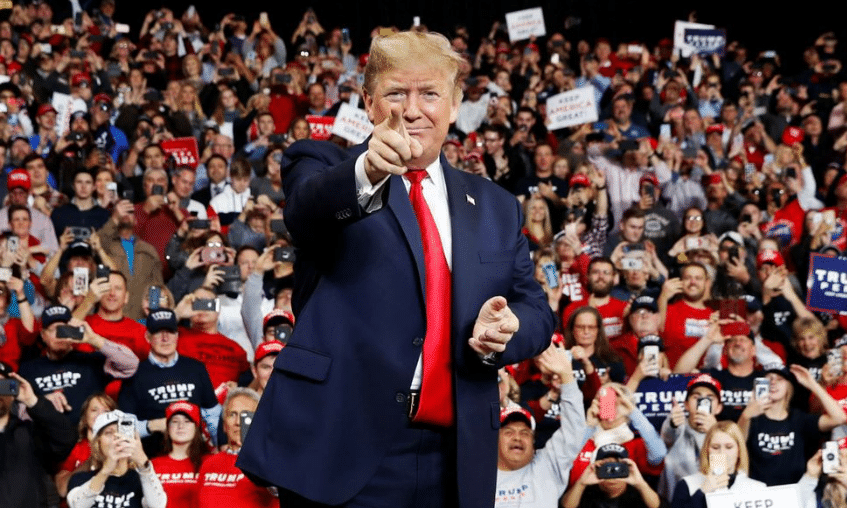 The 45th President of the United States is facing legal trouble from New York, as an indictment and arrest are feared to both be imminent, but he isn't letting that get him down.
President Trump recently announced his first, major rally for the Trump 2024 Presidential campaign.
The rally will be held outdoors at the Waco airport on March 25th, with Trump set to speak at 5 p.m. CDT.
Trump campaign announcement:
President Donald J. Trump, 45th President of the United States of America, will hold the first rally of his 2024 campaign in Waco, TX on Saturday March 25, 2023 at 5:00PM CDT.

It is undisputed that Texas is Trump Country after electing 37 Trump Endorsed Candidates and recent polling among Texas primary voters.

Date and Time Saturday, March 25, 2023 5:00PM CDT
Venue Waco Regional Airport 7909 Karl May Dr Waco, TX 76708

Timeline of Events 8:00AM – Parking and Line Opens 12:00PM – Doors Open 2:00PM – Special Guest Speakers Deliver Remarks 5:00PM – 45th President of the United States Donald J. Trump Delivers Remarks

General Admission Tickets REGISTER HERE
MAGA responded to the announcement:
Newsmax reported:
Trump spent the first months of his campaign mostly confined to his Mar-a-Lago club in Florida, but has begun to make visits to early-voting states.

On Monday, he took his first trip to Iowa, which will hold the Republican Party's first nominating contest.
A CWS Research poll taken in March shows Trump surging far ahead of potential Republican candidate Florida Governor Ron DeSantis, 43 percent to 27 percent, a sharp reversal from the firm's November 2022 poll that had DeSantis leading Trump 43 percent to 32 percent.