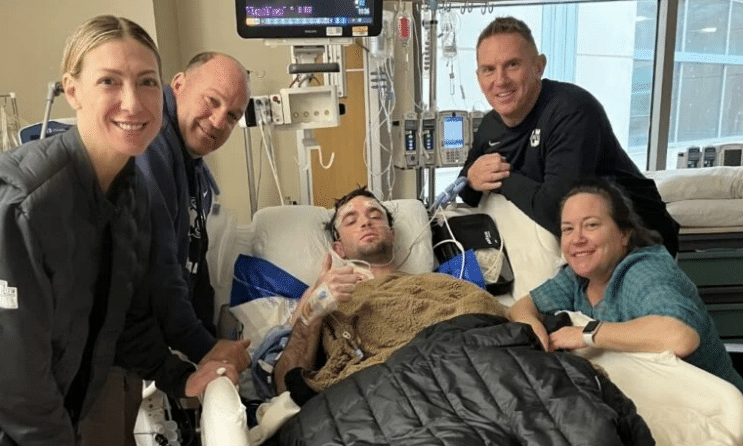 Utah State freshman wide receiver, Josh Davis, suffered a "non-traumatic sudden cardiac arrest" during spring practice Thursday.
Davis was immediately treated by trained staff who attended the practice.
He was initially reported to be in critical condition, but his condition was upgraded to fair the following morning, according to ESPN.
According to Utah State, Davis was "taken off life-sustaining medical devices and is breathing on his own."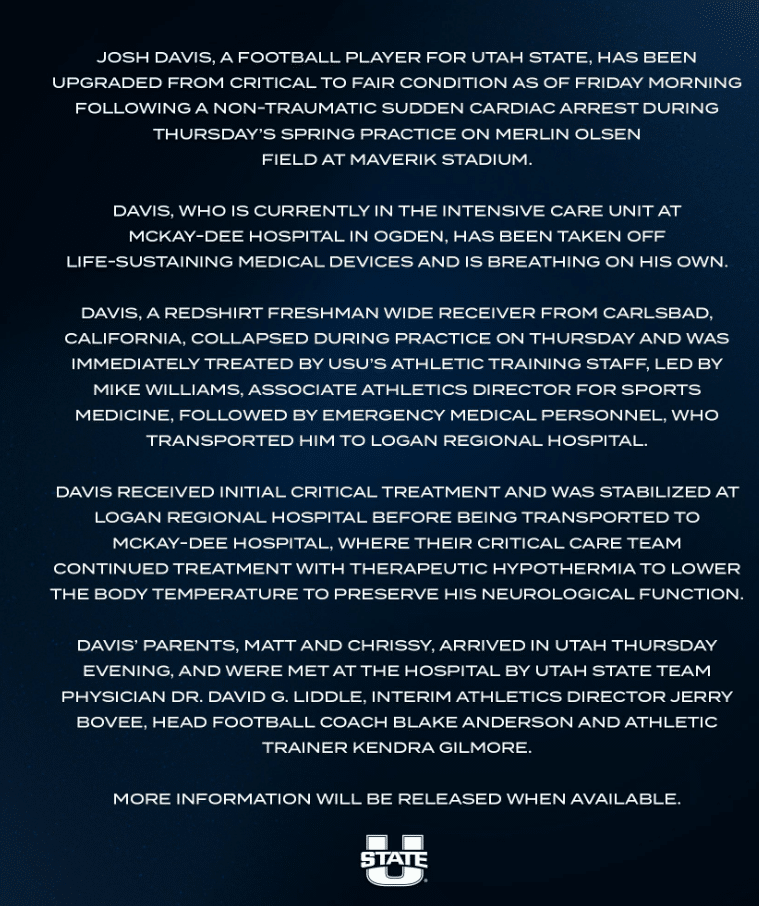 "Awake, alert, and breathing on his own. The training staff absolutely saved his life. No hesitation all. Miracle," Utah State coach Blake Anderson said.