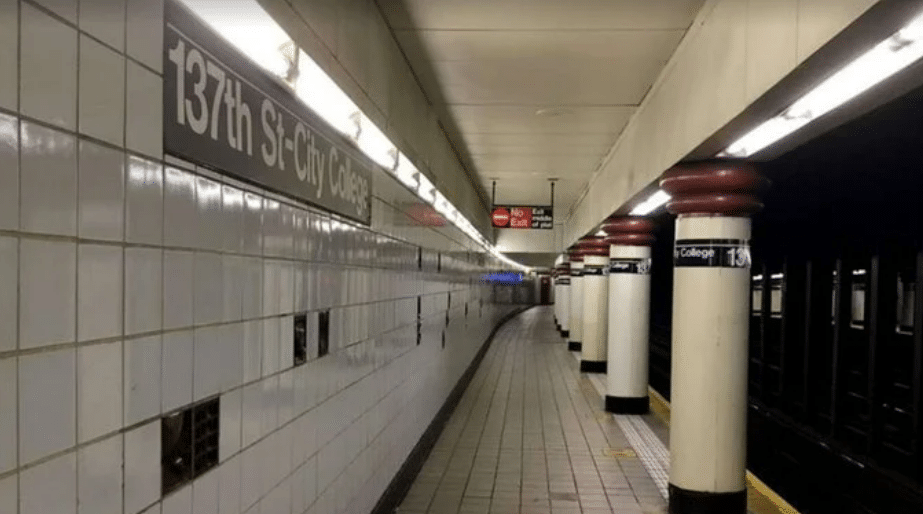 New York has become a liberal hellhole.
A 34-year-old man died after being shoved onto subway tracks at a station in New York City's Upper West Side early Friday morning.
The unidentified victim cracked his head open and later died from his injuries at St. Luke's Hospital.
According to the New York Post, the 28-year-old man taken into custody was identified as Andre Boyce.
Boyce was recently released from prison after serving 7 years for attempted robbery and was under post-release supervision until May 2026, The Post reported.
The New York Post reported:
A 34-year-old man died early Friday after being pushed by an ex-con onto the tracks at an Upper West Side subway station, police said.

The straphanger cracked his head at the 96th Street Station after getting shoved during an argument just before 2 a.m., cops said.

EMS rushed the man, whose name was not released pending family notification, to St. Luke's Hospital, where he later died of his injuries.

Cops took a 28-year-old man, identified as Andre Boyce, into custody, police sources said.

Charges were pending against Boyce, who has a history of mental health calls with the department, sources said.
The list of violence on the MTA goes on and on.
Below are some of the most recent incidents:
A man was arrested for stripping naked and attempting to rape a woman on a moving subway train in Manhattan.
A 78-year-old man was brutally beaten on a Manhattan subway after asking people to turn down music.
A man was attacked by an assailant wielding a samurai sword at a Manhattan subway station.
A gang of females clad in head-to-toe neon-green leotards stormed a New York City subway and robbed several teenagers.
A man was fatally stabbed on a New York City subway.
A 21-year-old woman visiting New York City from St. Louis, Missouri was raped on a subway platform.
A 14-year-old boy was fatally stabbed on an New York City subway platform over the summer.
A 15-year-old boy was fatally shot after a dispute escalated into violence on a New York City subway.
A mom of five was brutally attacked at a Queens subway station by a homeless maniac who had 7 prior arrests.
A 43-year-old man was fatally stabbed on the L train after a dispute.
A graduate student of NYU was pushed to her death onto the tracks at a Times Square subway station.