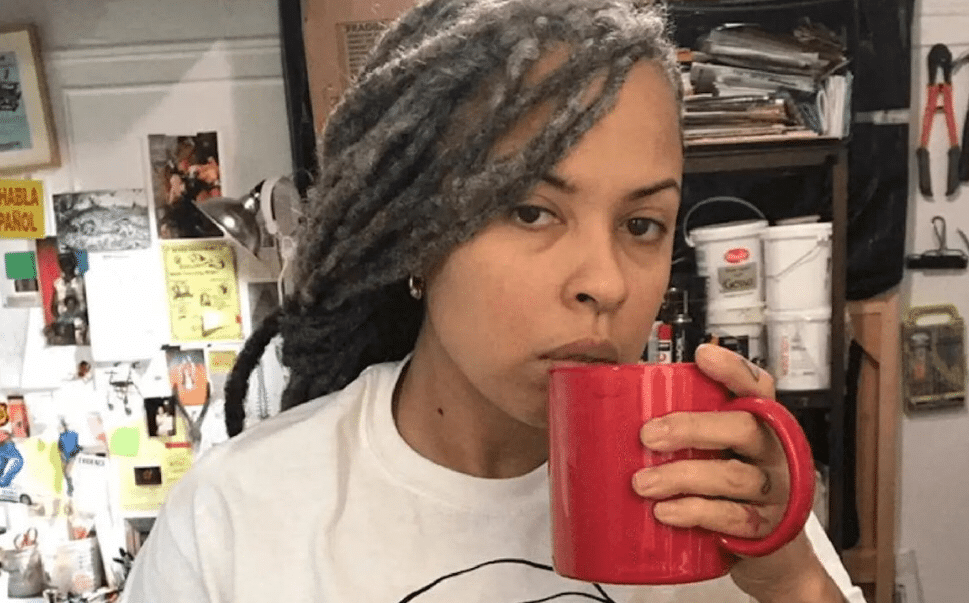 The lunatic NYC professor who cursed at pro-life students and threatened a New York Post reporter with a machete turned herself in to police Thursday morning – and clams she is the victim.
Hunter College pro-abortion professor, Shellyne Rodriguez, was caught on video Monday vandalizing a pro-life table, cursing at students and accusing them of "violence."
Rodriguez was seen in the video using profanities as she berated the students at their pro-life table. She told them that they were "triggering" her students and exhibiting "violent" behavior before shoving their materials from the table.
The students were simply handing out literature.
Watch:
On Tuesday, Rodriguez was fired after she was caught on video threatening a New York Post reporter and holding a machete to his neck.
The New York Post reporter knocked on the door to Shellyne Rodriguez's NYC apartment on Tuesday.
Rodriguez flipped out and threatened the reporter while holding a machete to his neck.
"Get the f*ck away from my door, or I'm gonna chop you up with this machete!" she shouted.
Watch:
Rodriguez was charged with menacing and harassment.
Fox News reported:
The machete-wielding NYC professor who allegedly threatened to "chop up" a New York Post reporter surrendered to police Thursday morning, even though she insists she's the victim and said the entire incident "has taken a toll on my mental health."

Shellyne Rodriguez, 45, turned herself in to police around 7:20 a.m., and she was charged with menacing and harassment, according to the NYPD. 

After seeing video of Tuesday's confrontation with The New York Post reporter, Hunter College fired the adjunct professor.

She told ARTnews that the college "capitulated" to "racists, white nationalists, and misogynists."

She told ARTnews that The Post reporter "did not use the intercom to gain access, and appear to have been trespassing inside the building when they pounded on her door and started yelling at her through the door."