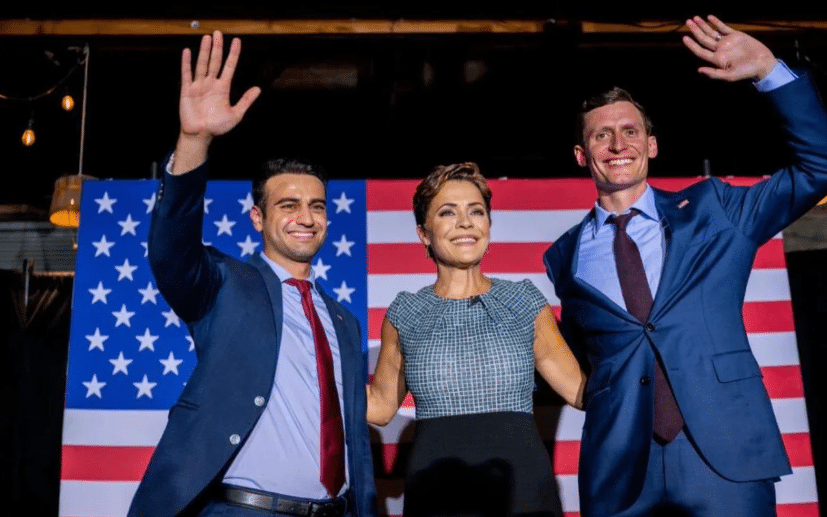 A Mohave County judge has ruled against Republican Arizona Attorney General candidate Abe Hamadeh after he filed a lawsuit, challenging the results of the midterm election.
The ruling on Friday by Mohave County Superior Court Judge Lee Jantzen came after Hamadeh's attorney, Tim La Sota, acknowledged his client hadn't gained enough votes during his litigation to change the outcome of the race.
"You haven't met the burden," Jantzen told La Sota shortly before ruling against Hamadeh.
Under Arizona law, Hamadeh faced the high bar of proving not just that election officials erred but that he would have won without their misconduct.
Hamadeh was only down by 511 votes against Mayes out of more than 2.5 million ballots cast in the Attorney General race.
The race has come down to a recount, and results of the recount are expected to be released on Dec. 29.
AZ Central reported:
Mohave County Superior Court Judge Lee F. Jantzen denied Friday Republican attorney general candidate Abe Hamadeh's election challenge.

Hamadeh trailed 511 votes behind Democrat Kris Mayes in one of Arizona's closest statewide elections.

Frantzen ruled from the bench after closing arguments in the approximately three-hour trial. His decision came after lawyer for the plaintiffs, Tim LaSota, acknowledged that based on the sample size of the ballot inspection yesterday, he wouldn't get to 511 votes. Afterwards, Mayes attorney Dan Barr called for LaSota to be sanctioned for bringing the election contest.
Abe Hamadeh responded to the judge's ruling.