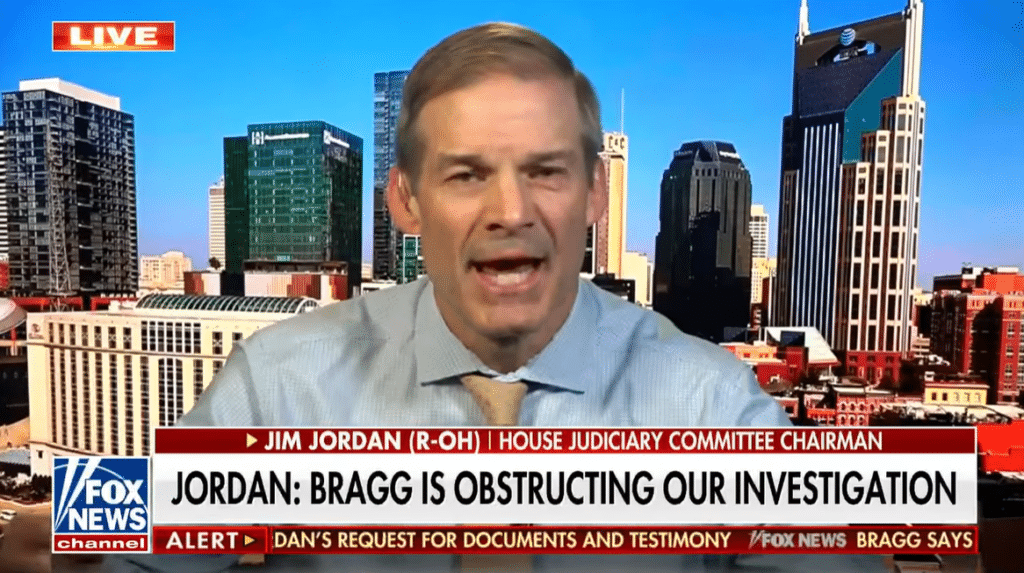 On Tuesday, corrupt Soros-funded Manhattan DA Alvin Bragg filed a lawsuit against House Judiciary Chair Jim Jordan, accusing him of a "brazen and unconstitutional attack" on his bogus case against Trump.
Jordan responded on Wednesday, tweeting: "First, they indict a president for no crime. Then, they sue to block congressional oversight when we ask questions about the federal funds they say they used to do it."
Bragg's lawsuit claims Congress has no power to supervise state criminal prosecutions and that Republicans are attempting to undermine an active investigation.
Attorney Mike Davis disagrees. In a recent appearance on Bannon's War Room, Davis told Steve Bannon that not only is Jordan clearly within his Constitutional power, but he also has a duty to request information from Bragg, who admitted to using federal money to attack President Trump with his bogus case.
Watch:
Alvin Bragg is desperate to keep Mark Pomerantz from testifying before Congress.
Rep. Jim Jordan joined Martha McCallum on FOX News last night to discuss Bragg's attempt to obstruct his committee's investigation.
Watch: