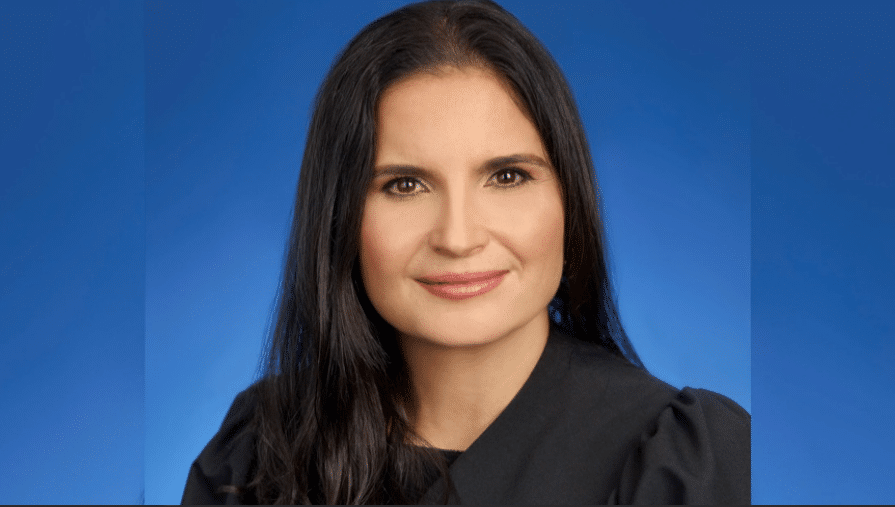 Judge Aileen Cannon will postpone the trial in Jack Smith's classified docs case against President Trump.
Reporter Julie Kelly provided the details of the order below:
BREAKING: As expected, Judge Cannon will delay the trial schedule in Jack Smith's classified documents case against Trump. Details to follow pic.twitter.com/NLuZjF7ckG

— Julie Kelly 🇺🇸 (@julie_kelly2) November 3, 2023
Judge Cannon reprimanded the special counsel once more on Thursday morning for their excessively lengthy supplemental filing.
The judge declared that any future non-compliant notices or unauthorized filings by the special counsel will be removed without any additional warning or notification.
JUST IN: Judge Cannon really riding special counsel team again, dinging them for overlong argumentative supplemental filing yesterday. We still await word on possible delay of classified docs trial presently set for May 20 https://t.co/pl56P4br1R pic.twitter.com/qC3KvB4SZT

— Josh Gerstein (@joshgerstein) November 3, 2023
On Wednesday afternoon, lawyers for Trump attended a hearing held in Fort Pierce, Florida, where the question of whether Judge Cannon would postpone the trial involving classified documents, presently set for May 2024, was under consideration.
The day before, Trump and his legal team visited a Sensitive Compartmented Information Facility (SCIF) to review classified material linked to Jack Smith's case in preparation for Wednesday's hearing. This information was leaked to ABC News.
Last month, Trump's lawyers, Chris Kise and Todd Blanche, accused Jack Smith's prosecutors of using delaying tactics to hinder the discovery process and of taking an excessive amount of time to furnish evidence. According to the motion, Blanche and Kise asserted that the May trial date created an "unworkable" schedule.
Blanche and Kise also highlighted that Jack Smith's Florida trial, concerning classified documents and scheduled for May 20, and his separate trial set for March 4 in Washington, D.C., regarding Trump's purported efforts to hinder the transfer of power, require "Trump and his lawyers to be in two places at once."
According to CBS News, Trump's lawyers wrote, "The March 4, 2023 trial date in the District of Columbia, and the underlying schedule in that case, currently require President Trump and his lawyers to be in two places at once," adding, "And, months after the Office's representation to the Court, discovery is not complete in this case—including with respect to the classified documents at issue in more than 25% of the [Espionage Act] counts in the Superseding Indictment."
During Wednesday's hearing, Judge Cannon reprimanded one of Jack Smith's prosecutors, as observed by Julie Kelly, who was present at the hearing.
Judge Cannon asked DOJ prosecutor Jay Bratt for an example of another situation where the DOJ had brought two criminal cases against the same defendant with trial dates scheduled just 2.5 months apart. Bratt was unable to provide a satisfactory response.
Judge Cannon appeared skeptical about special counsel's assurances the March 4 trial date for DC case won't run into May 20 trial date for classified documents case.

She admonished DOJ's Jay Bratt for his "level of understanding to these realities."

She also asked for an…

— Julie Kelly 🇺🇸 (@julie_kelly2) November 1, 2023
Late on Wednesday evening, Trump's legal team also filed a motion requesting a stay in the January 6 case in Washington, D.C.
"President Trump respectfully requests that the Court stay all proceedings in this case pending resolution of his Immunity Motion," stated Trump's lawyers.
In response, Jack Smith launched an attack against Trump in a filing on Thursday morning.
"As the Government argued to the Court yesterday, the trial date in the District of Columbia case should not be a determinative factor in the Court's decision whether to modify the dates in this matter," the special counsel said in the Thursday morning filing, according to ABC News. "Defendant Trump's actions in the hours following the hearing in this case illustrate the point and confirm his overriding interest in delaying both trials at any cost."