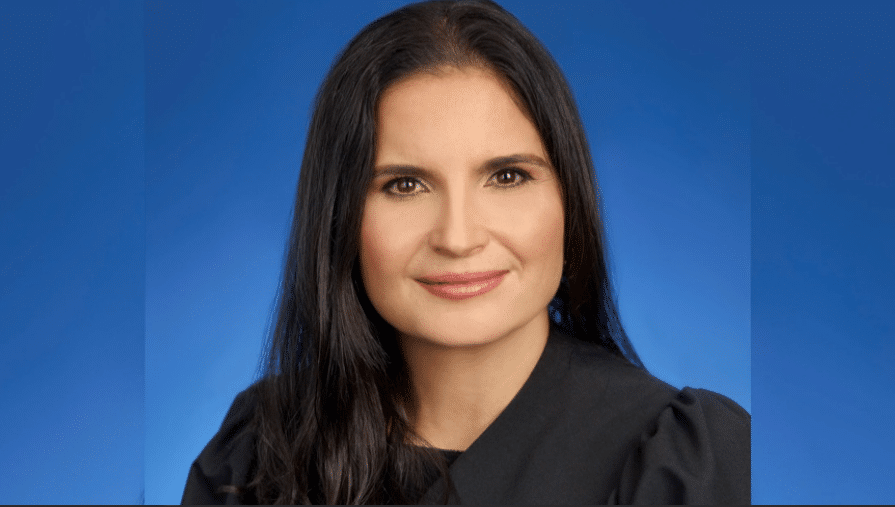 On Wednesday afternoon, lawyers for Trump attended a hearing held in Fort Pierce, Florida, where the question of whether Judge Cannon would postpone the trial involving classified documents, presently set for May 2024, was under consideration.
The day before, Trump and his legal team visited a Sensitive Compartmented Information Facility (SCIF) to review classified material linked to Jack Smith's case in preparation for Wednesday's hearing. This information was leaked to ABC News.
Judge Aileen Cannon recently paused the legal proceedings within Jack Smith's classified documents case as she decided whether to approve Trump's request for an extension of deadlines pertaining to classified materials.
Last month, Trump's lawyers, Chris Kise and Todd Blanche, accused Jack Smith's prosecutors of using delaying tactics to hinder the discovery process and of taking an excessive amount of time to furnish evidence. According to the motion, Blanche and Kise asserted that the May trial date created an "unworkable" schedule.
"On July 18, 2023, the Special Counsel's Office represented to the Court that 'all' discovery would be available on 'day one.'" Trump's lawyers noted.
Blanche and Kise also highlighted that Jack Smith's Florida trial, concerning classified documents and scheduled for May 20, and his separate trial set for March 4 in Washington, D.C., regarding Trump's purported efforts to hinder the transfer of power, require "Trump and his lawyers to be in two places at once."
According to CBS News, Trump's lawyers wrote, "The March 4, 2023 trial date in the District of Columbia, and the underlying schedule in that case, currently require President Trump and his lawyers to be in two places at once," adding, "And, months after the Office's representation to the Court, discovery is not complete in this case—including with respect to the classified documents at issue in more than 25% of the [Espionage Act] counts in the Superseding Indictment."
Undoubtedly, Jack Smith's intention appears to have been to create a scenario where it would be exceedingly challenging for Trump's legal team to manage concurrent court appearances in both Washington, D.C., and Florida due to overlapping trial dates.
During Wednesday's proceedings, Judge Cannon hinted at the possibility of delaying Trump's trial. Furthermore, she reprimanded one of the prosecutors from Jack Smith's team, as reported by Julie Kelly, who was present at the hearing.
Judge Cannon appeared skeptical about special counsel's assurances the March 4 trial date for DC case won't run into May 20 trial date for classified documents case.

She admonished DOJ's Jay Bratt for his "level of understanding to these realities."

She also asked for an…

— Julie Kelly 🇺🇸 (@julie_kelly2) November 1, 2023
Judge Cannon is considering an altered trial schedule, but as of Wednesday, no official ruling has been issued on the matter.
NEW: Just left classified docs case hearing in Judge Cannon courtroom. She will consider a modified trial schedule given numerous issues including voluminous discovery, discovery delays, late delivery of secure location to review evidence and Trump's conflicting trial schedules.

— Julie Kelly 🇺🇸 (@julie_kelly2) November 1, 2023
From CNN:
The federal judge overseeing Donald Trump's Mar-a-Lago document-mishandling case cast doubt on the viability having a trial in May 2024, signaling she may postpone the criminal proceedings.

During a hearing Wednesday in south Florida, US District Judge Aileen Cannon raised concerns that the defense team wouldn't be able to complete trial preparations between now and the spring as they handle other cases for Trump and a stacked trial schedule.

"I'm having a hard time seeing how this work can be accomplished realistically in this period of time," Cannon said.

Cannon told Justice Department prosecutor Jay Bratt, who asked to keep the trial schedule as is: "I'm not seeing in your position a level of understanding to these realities."

Cannon did not issue a ruling in court on Wednesday.