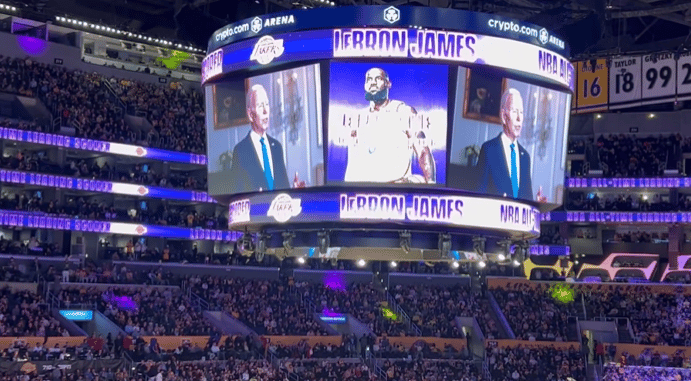 81 million votes recipient, Joe Biden, was booed loudly at a Lakers game in Los Angeles earlier this week.
On Tuesday, LeBron James made history when he broke an NBA record, becoming the all-time leading scorer in NBA history, replacing Kareem Abdul-Jabbar.
Lebron scored his 38,388th point during the game this week.
Joe Biden filmed a video that was played during the Lakers game, to congratulate Lebron James for breaking Kareem Abdul-Jabbar's scoring record.
Biden was booed loudly by the entire stadium, in liberal Los Angeles, California.
Watch: