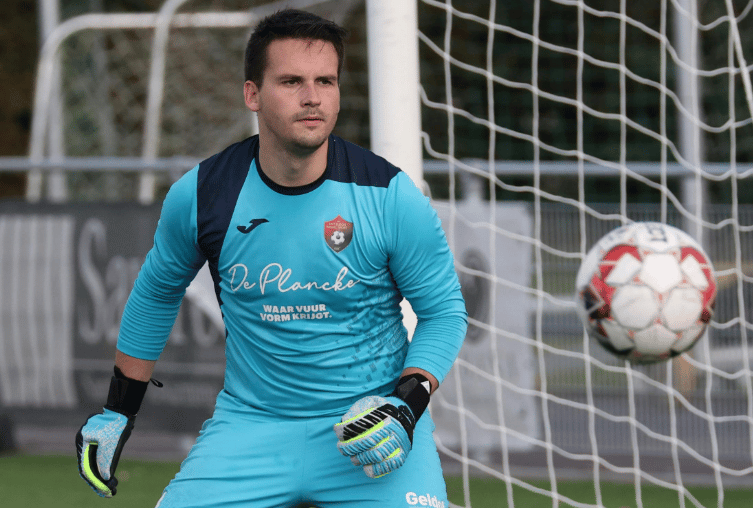 The new normal.
A 25-year-old goalkeeper died suddenly during a football match in West Flanders, Belgium on Saturday evening.
Arne Espeel, a goalkeeper of the Winkel Sport B, died suddenly, on the spot, after stopping a penalty kick in the second half of the match.
Espeel kicked the penalty and then collapsed on the lawn with no vital signs. He received first aid, including defibrillator treatment, but died on the way to the hospital.
"The ball was still in play," assistant coach Stefaan Dewerchin of Winkel Sport B said. "Our goalkeeper got up as quickly as possible to get the ball, but he fell down afterwards. It was really terrible to see."
The game was immediately stopped, and emergency services worked for a half an hour to resuscitate him but were unsuccessful.
The cause of death has not yet been revealed.
"It's a tragedy and a shock to us. Arne had been with the club his whole life, and he was dearly loved. It's a really hard blow," Het Nieuwsblad quoted Winkel Sport Club sports director Patrick Rotsaert as saying.
More from local news Nieuwsblad (translated):
The disbelief is great and the sadness immense at the West Flemish amateur club Winkel Sint-Eloois. The club plays in the first national but also has a B team in the second provincial. All young friends from the municipality who have been playing together since childhood. On Saturday evening, the team received Westrozebeke at 6 PM. After 45 minutes the score was 2-1 and after fifteen minutes into the second half there was a penalty for the visitors. Home goalkeeper Arne Espeel stopped Mohammed El Baghdadi's penalty kick and shouted yes when he suddenly went down again. He was shaking and no one quite knew what was happening. When Espeel remained lying down, the seriousness of the situation was seen and the first care was given to him. The emergency services also arrived on site and did everything possible with, among other things, a defibrillator, but the help was to no avail.

His younger brother Aaron (20) sat back on the bench for the first time in weeks after an injury and saw everything happen before his eyes.

"This is a disaster and a shock to everyone," said Patrick Rotsaert, sports manager of Winkel.

"Arne had been with the club all his life and was very loved. He was a wonderfully sympathetic boy, always in a good mood and willing to help. This is really a heavy blow. First of all for his family and also our entire club."

Naturally, the match was stopped.